Corners are those spaces in our homes that are lonely and make us feel overwhelmed by its barrenness. Often times these corners become a difficult space to fill in or decorate in sync with the theme of your room. Even architects, real estate agents and interior designers are sometimes baffled   by those odd corners in your home and keep wondering as to how decorating empty corners can be carried out. So what can be done with such odd balls? Well, as you know, sometimes it is best to leave things as it is, but sometimes you might be able to change the appeal of your entire room by adding a small décor item or applying an innovative idea to those corners. So let us speculate a little on how corner decorating can be done in a smart and clever way.
Living room corner décor
Living room corner spaces may sometimes look better when left alone, however with certain types of themes you might want to use up that empty corner to bring in style and elegance to your entire living room. This is the room where you generally would entertain your guests so for corner decorating, it would be a great idea for you to put up a corner couch or those sectional sofas to create a stylish conversation spot. If you already have a couch or a sofa in your living room and still have a corner remaining, you could indulge in creating an extended seating space by adding a traditional Asian styled minimal setting or a more elaborate setting. Fireplace is definitely one of the smart and creative corner decorating ideas that you can apply for your living room corner. Floor lamps and oversized light fixtures are also a great way to decorate that isolated corners and lighting it up. Snazzy workstations and play corners are a great way to use up those odd corners in the living room too.
Bedroom corner décor
A bedroom is your private corner, one that you would always want it to be your comfort zone. This is one place where you can indulge in decorating empty corners your way not care whether it would be appealing for others or not. If you are bookworm then adding floating shelves for books is a great idea. Putting up a bed in the corner is a splendid way of using up that barren corner of your bedroom. You can also create a cozy reading nook in the corner decorating it with a floor lamp and an ottoman or a comfortable chair. Adding a high back chair would only add elegance to your entire room simply because of the look it carries.
Kitchen corner decoration
If you have a lavish kitchen space, using up the corners would not prove that difficult. However, corner decorating becomes a bit difficult in small kitchen spaces. Adding a corner sink is a great way to utilize an odd corner in the kitchen, giving it quite a useful nudge. If you have a corner that feels like a small room within a room, it is just the perfect place for converting it into a personal pantry or storage. Floating shelves are again a great idea for kitchen corners, since they not only give you extra storage space but also provide you with the opportunity to display your precious chinaware in style. You can also add a window seat along with a couch or a small round table in the corner to make your kitchen a great spot for your guests. Rooms are many and so are corner decoration ideas. Here are 45 smart, creative, and clever corner decorating ideas for your home.
1. Stylish Fireplace for Corner Decor
Image Credit: homeizy
2. Corner Reading Nook with Comfy Chair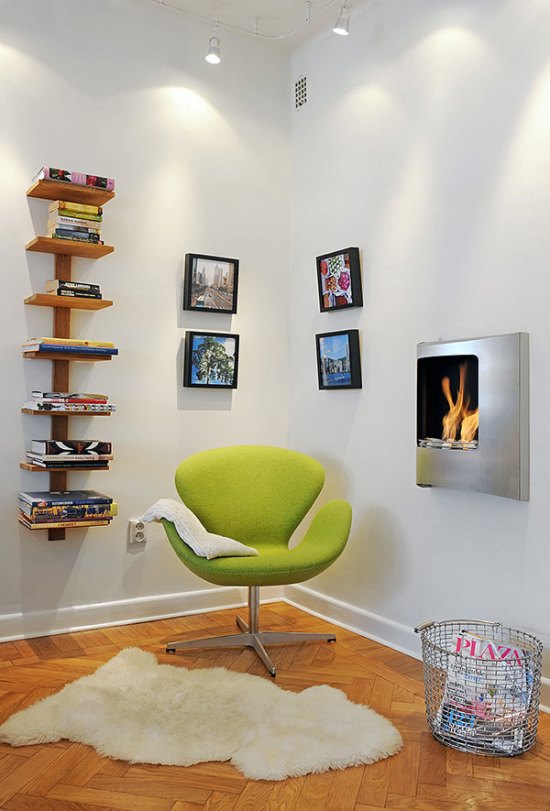 Image Credit: homedit
3. DIY Corner Shelves
Image Credit: architectureartdesigns
4. Trendy Corner Shelves Decor
Image Credit: freshome
5. Wooden Bookcase for Corner Decor
Image Credit: industrialconstructionplans
6. Unique Picture Frame for Corner Decor
Image Credit: vissbiz
7. Vintage Kitchen Corner Decor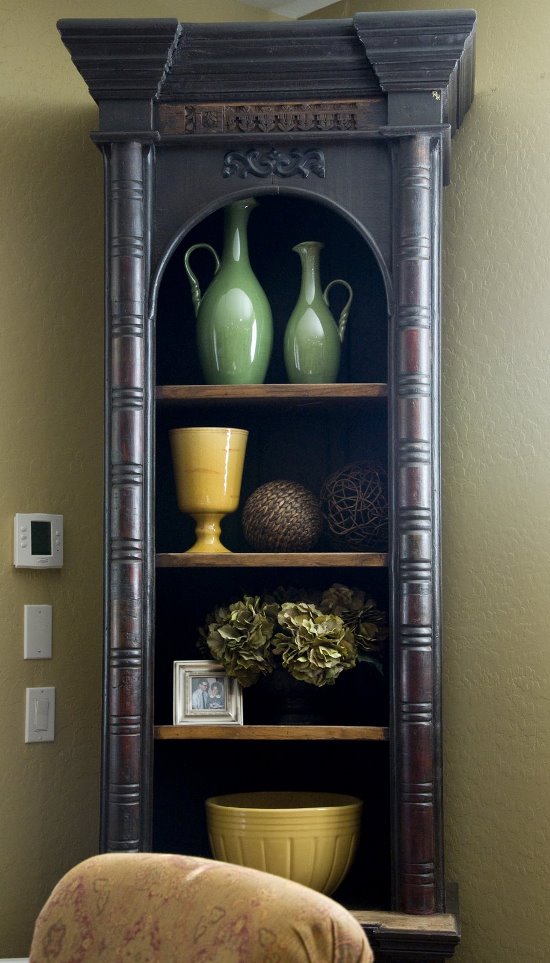 Image Credit: trendecoration
8. Cozy Nook for Living Room Corner
Image Credit: ispacedesign
9. Corner Shelves for Dining Room Decor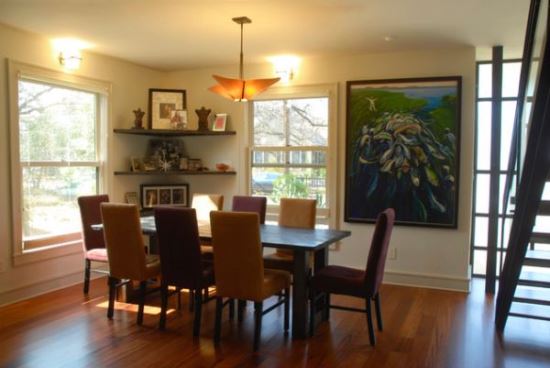 Image Credit: homedit
10. Corner TV Console in Living Room
Image Credit: stonewood
11. Corner Work Station Ideas
Image Credit: homedit
12. Wall Shelves for Bedroom Corner Decor
Image Credit: lushome
13. Small Round Table and Chairs for Kid's Room
Image Credit: deavita
14. Fish Tank Corner Decor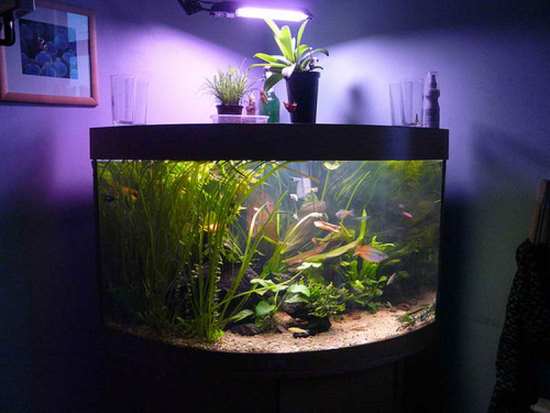 Image Credit: plantsforaquariums
15. Corner Stone Fireplace
Image Credit: garrisonhullinger
16. Corner Office Space
Image Credit: ajibe
17. Cozy Corner Window Seat
Image Credit: glbimg
18. Contemporary Corner Fireplace Decor
Image Credit: houzz
19. Corner Sectional Sofa with Small Coffee Table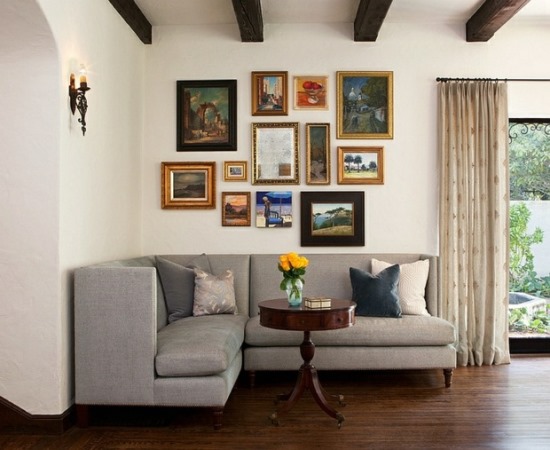 Image Credit: designmag
20. Stylish Living Room Corner Fireplace
Image Credit: decoist
21. Compact Bedroom Corner Workstation
Image Credit: insideoutside
22. Cozy Bedroom Couple Nook
Image Credit: multidao
23. Bedroom Corner Fireplace Decor
Image Credit: pinkog
24. Corner Bed
Image Credit: pinimg
25. Stylish Corner Bed Decor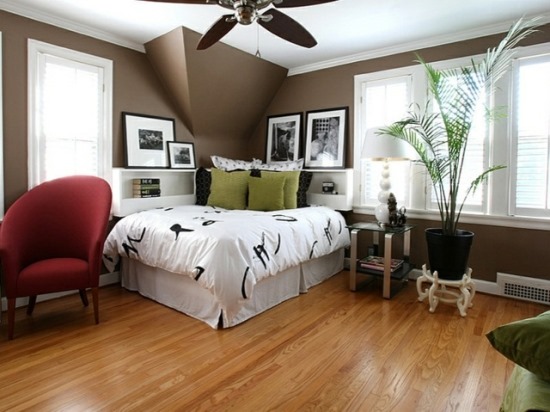 Image Credit: designmag
26. Corner Bed Idea for Bedroom
Image Credit: eco-stroy
27. Smart Corner Storage Cabinets for Kitchen
Image Credit: fronthoz
28. Kitchen Corner Floating Shelves
Image Credit: houzz
29. Corner Cooking Range and Hood for Farmhouse Kitchen
Image Credit: coolhomedesign
30. Wooden Corner Pantry in Kitchen
Image Credit: whebbies
31. Corner Dining Area in Kitchen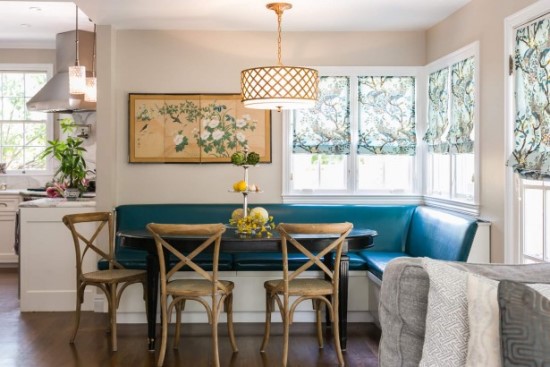 Image Credit: franklester
32. Corner Sink with Cabinets in Kitchen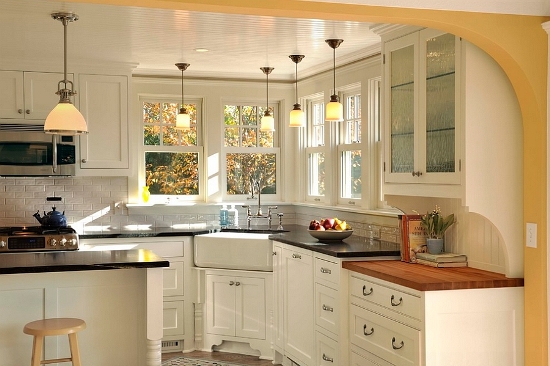 Image Credit: decoist
33. Sculptural Lighting Decor in Dining Room
Image Credit: decoist
34. Extended Sofa Decor Idea for Living Room Corner
Image Credit: modamobilyalar
35. Comfortable Reading Nook in Living Room
Image Credit: interiordesign2014
36. Comfortable Reading Corner
Image Credit: wp
37. Contemporary Corner Fireplace in Living Room
Image Credit: smallhousemodels
38. Living Room Corner Fireplace Decor
Image Credit: 4newfurniture
39. Smart Dining Room Corner Work Space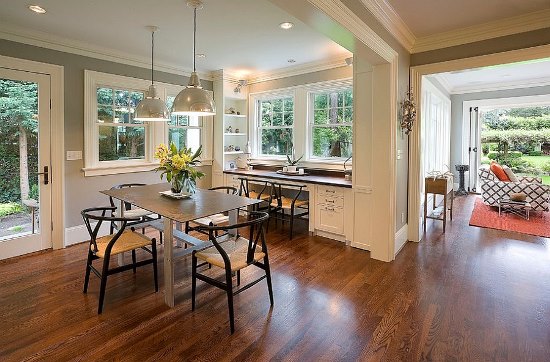 Image Credit: dreamhomedecoration
40. Rustic Corner Work Space in Dining Room
Image Credit: globalpinturas
41. Mediterranean Dining Room Corner with Arched Fireplace
Image Credit: sustainablelivingnews
42. Clever Suspended Chair Seating in Dining Room Corner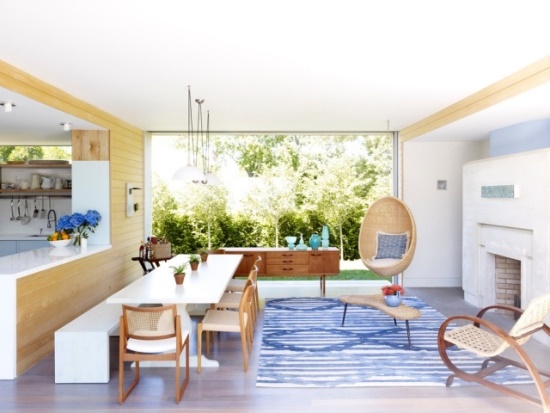 Image Credit: deavita
43. Corner Sectional Sofa in Dining Room
Image Credit: dreamhomedecoration
44. Cozy Relaxing Nook in Bedroom
Image Credit: wixstatic
45. Stylish Floor Lamps for Dining Room Corner
Image Credit: decor-de-metal