Water is an element that emanates peacefulness and calmness into everything surrounding it. This is probably the reason why many people are attracted to water bodies. People who love the beaches often times think of getting this soothing element right into their homes to exude exotic peacefulness right into their heaven. And mind you, a water feature sure has the potential to turn a place into a heavenly one. You are of course familiar with garden fountains and other outdoor water features. But have you ever wondered how an indoor water feature would feel like? How an indoor water feature can change the look and feel of your interior? Well, it definitely will!
Indoor water features
Having indoor water features is like living out a luxury in itself. Water features look quite chic and elegant if placed appropriately and strategically. Water features are not restricted to mere fountains or indoor swimming pools. Water features are well used to bring out a natural feel right inside your homes. The sound of the water creates quite a soothing effect and when put to use in your home exudes serenity and calmness in the surrounding. Let us explore a little of the few exotic water feature ideas.
A running stream
Water streams look quite beautiful, especially if they are winding down through your living room amidst a stone floor. Indoor waterfalls running into a small stream through your home is quite an exotic idea of including water features in your homes.
Water fountains
Indoor fountains have a completely unique and a pleasant feel of its own. You may not necessarily have a very noticeable and large water feature with a fountain. A small makeshift waterfall pond may also prove sufficient enough to have an indoor water feature.
Water gardens
A water garden looks quite exotic, especially with those beautiful, green tropical plants that you can grow within your water garden. These indoor water features may allow you to build an extravagant and lavish water feature right in your home. You may have a dedicated corner in your home, be it right beside your entrance or your living room or any other place you may find suitable, where you can build a beautiful water garden.
Under the stairs
Having water feature, a small pond like structure, right below modern staircase is yet another way of bringing this natural element right into your home. If you have glass frames on your staircase, then these will only enhance the beauty of your under the stairs water feature.
These are but a few of many amazing water feature ideas that you can use in your homes. You may go from having elegant indoor waterfalls to tiny water features in your home. Whatever be your choice, ideas are many. All you are to do is to implement them in your homes. We have gathered 50 most soothing indoor water features for you to choose from and install in your homes. These are sure to bring peace and calm to your personal heaven on earth.
1. Custom Plain Glass Indoor Water Feature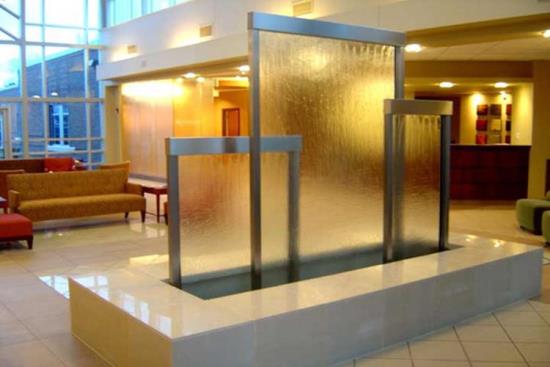 Image Credit: twinstore
2. Elegant Corner Water Feature
Image Credit: joins
3. Classy Indoor Water Fountain
Image Credit: pinimg
4. Beautiful and Soothing Indoor Water Feature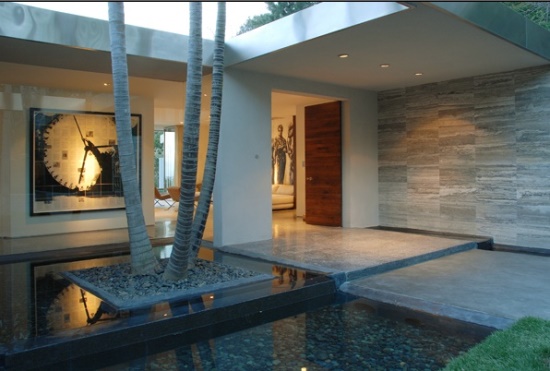 Image Credit: dadka
5. Indoor Water Fountain Features
Image Credit: freshome
6. Amazing Patio Design with Indoor Pond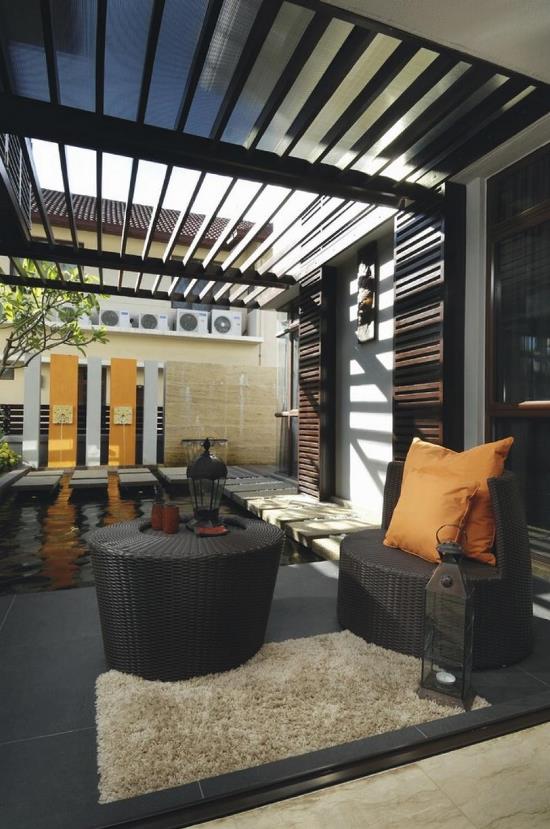 Image Credit: ranario
7. Mosaic Tiled Elegant Indoor Fountain
Image Credit: tetsuharukubota
8. Amazing Indoor Fountain Pool with Stepping Stones
Image Credit: tetsuharukubota
9. Classy Under the Stairs Water Fountain Feature
Image Credit: pdecor
10. Custom Indoor Water Fountain Feature
Image Credit: alfarodecor
11. Rustic Waterfall Feature at Entrance
Image Credit: pimoov
12. Awesome Mosaic Tiled Indoor Water Feature
Image Credit: pfgrenada
13. Amazing Indoor Glass Water Fountain
Image Credit: pinimg
14. Extravagant Indoor Water Garden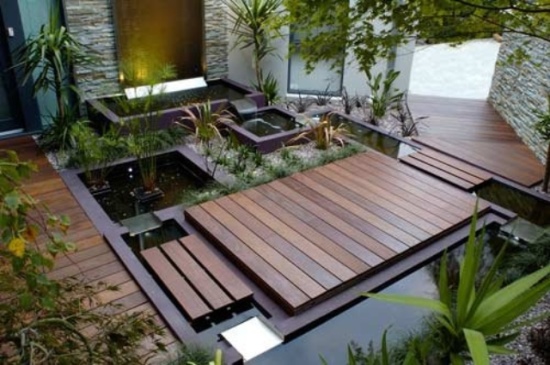 Image Credit: home-design-trends
15. Awesome Brick and Stone Indoor Waterfall
Image Credit: interior-design-decor
16. Luxurious Water Fountain in Living Room
Image Credit: raredelights
17. Indoor Water Tank Aquarium
Image Credit: lushome
18. Exorbitant Indoor Waterfall Feature
Image Credit: fairtreter
19. Amazing Under the Stairs Water Garden and Fountain
Image Credit: furniturefashion
20. Unique Indoor Water Fountain Feature
Image Credit: serenityhealth
21. Luxurious Indoor Water Fountain with a Stream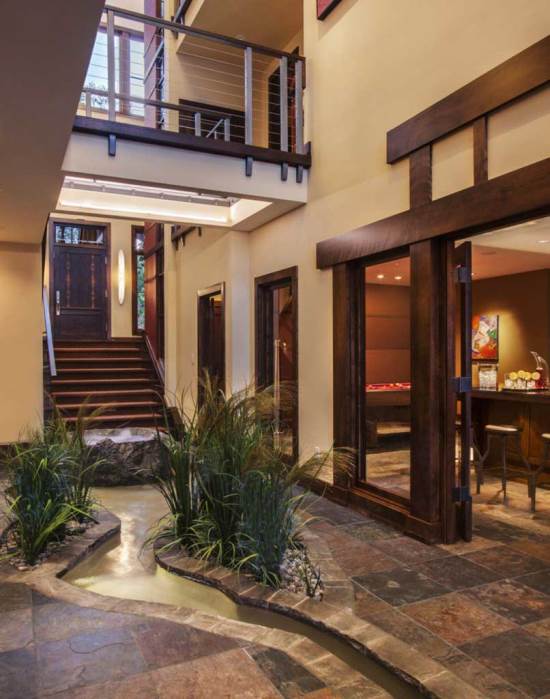 Image Credit: impresabruschetta
22. Classy Under the Stairs Water Fountain with Decorative Rocks
Image Credit: innatcascade
23. Cool Indoor Water Fountain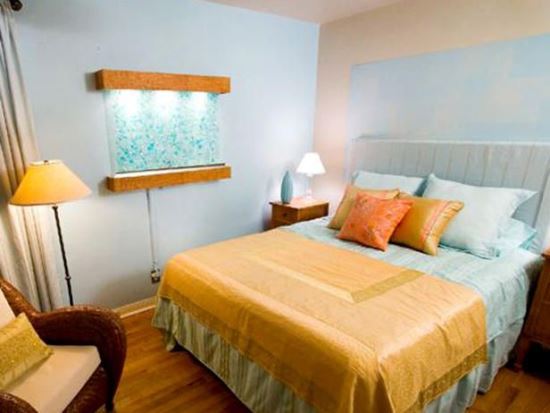 Image Credit: pinimg
24. Unique Table Top Water Fountain Feature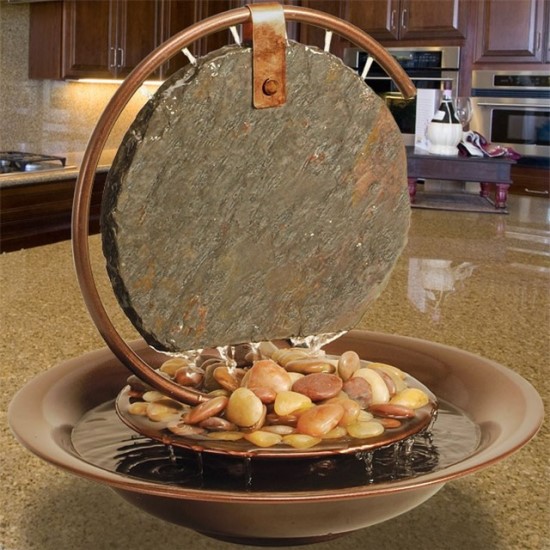 Image Credit: houzz
25. Contemporary Indoor Water Fountain Feature at Entrance
Image Credit: houzz
26. Small Contemporary Indoor Water Fountain Decor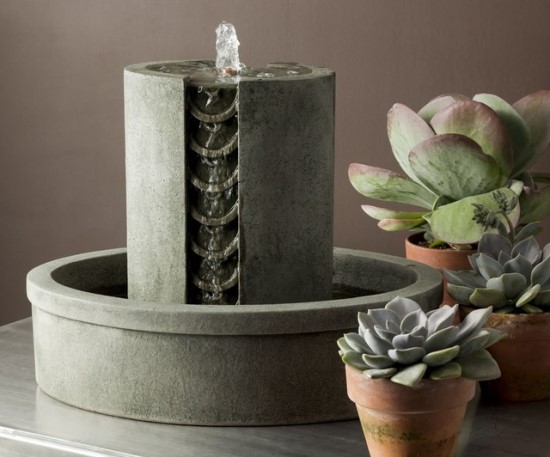 Image Credit: houzz
27. Cool Stone Steps Indoor Water Fountain
Image Credit: novakim
28. Amazing Indoor Water Feature with Stepping Stones
Image Credit: lushome
29. Cool Under the Stairs Water Feature
Image Credit: interiordesign2014
30. Indoor Stone Water Fountain Feature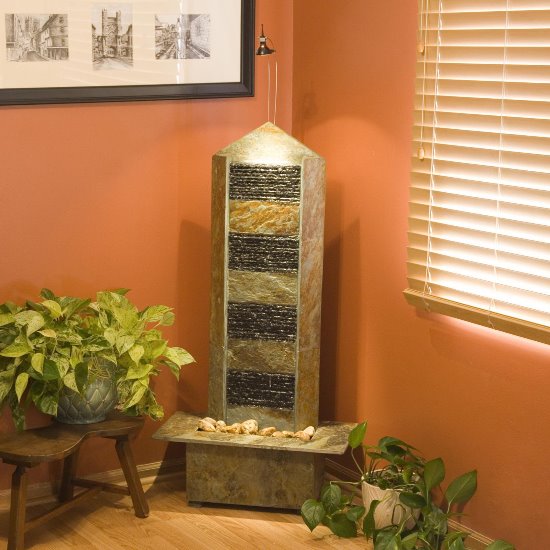 Image Credit: homedecoratinggallery
31. Indoor Glass Water Feature Overlooking the Garden
Image Credit: magazinzahrada
32. Indoor Slate Wall Fountain
Image Credit: interiordesignphotos
33. Beautiful Indoor Swimming Pool with Water Fountain
Image Credit: olpos
34. Indoor Waterfall Feature
Image Credit: irepairhome
35. Extravagant Stone Pool with Ceiling Waterfall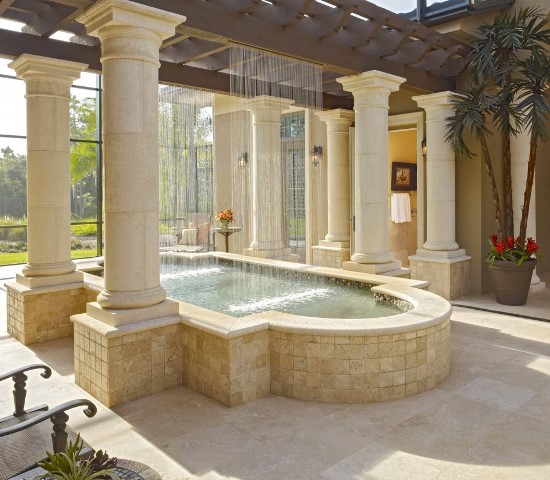 Image Credit: nutrisespas
36. Contemporary Kitchen Counter with Inlaid Water Feature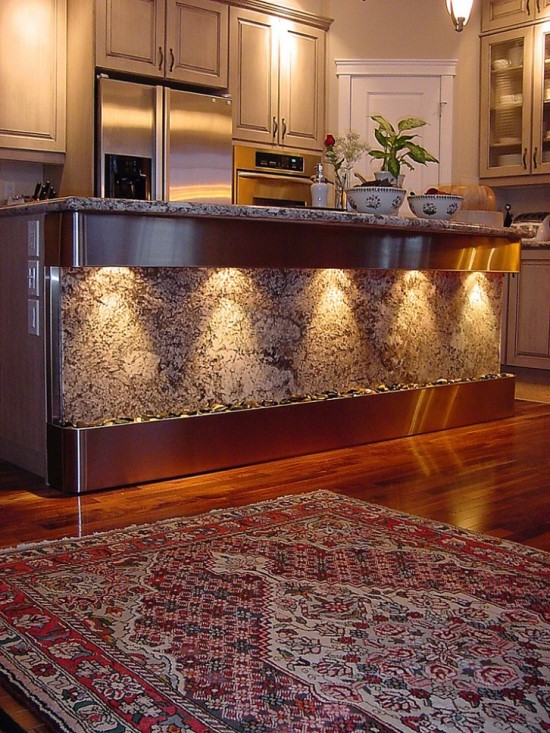 Image Credit: brainlid
37. Asian Living Room with Mosaic Tiled Water Feature
Image Credit: houzroomdesign
38. Contemporary Living Room Design with Corner Water Feature
Image Credit: brainlid
39. Floating Marble Staircase with Under the Stairs Water Feature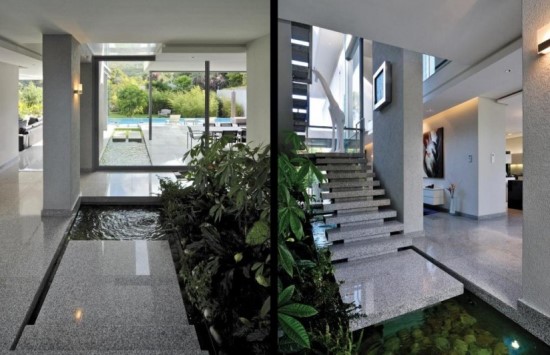 Image Credit: tregobag
40. Contemporary Water Feature with Stepping Stones at Entrance
Image Credit: wenatcheeworld
41. Amazing Circular Indoor Ceiling Water Fountain
Image Credit: baihusi
42. Amazing Indoor Dolphin Water Fountain
Image Credit: juzdecor
43. Modern Living Room with Mirrored Waterfall Feature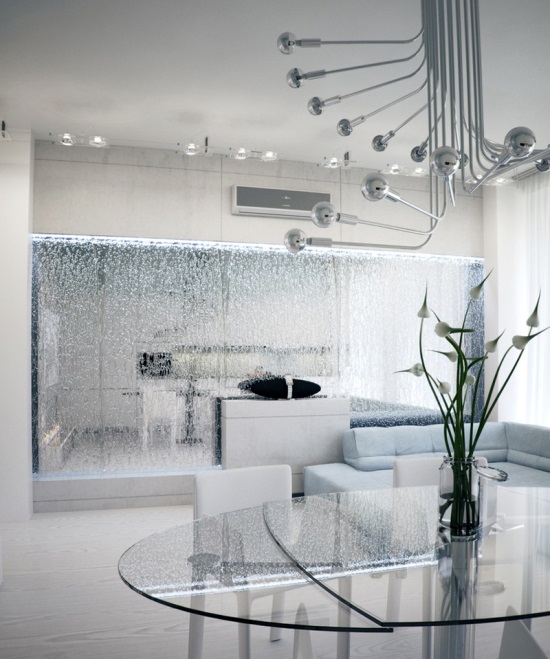 Image Credit: remontbezpravil
44. Contemporary Living Rooms with Slate Wall Waterfall Features
Image Credit: findmefurniture
45. Unique Indoor Water Fountain
Image Credit: coftable
46. Chic Table Top Water Fountain
Image Credit: coftable
47. Cool Indoor Pool with Inlaid Wall Fountain
Image Credit: homedsgn
48. Cool Indoor Glass Wall Waterfall Feature
Image Credit: decoradvisor
49. Indoor Wall Water Feature
Image Credit: pfgrenada
50. Luxurious Living Room Design with Indoor Waterfall Feature
Image Credit: decoist