Hey readers! Today, we are showcasing some cool kitchen bar stool ideas that will change the look of your kitchens. A kitchen is one of the most intimate places in a house where you spend quality time with your family, eating and talking with each other. Hence, when it comes to kitchen bar stools, you should think of ways to enhance the appearance of your kitchen and make it more comfortable for everyone.
Kitchens with islands are not just more functional but look chic as well. The functionality seems to double if you have bar stools perched near the island. Most people place bar stools to lend a distinct style to their kitchens as well as for saving space.
When it comes to kitchen bar stools, the choice is unlimited. However, you must decide upon a particular bar stool depending on your kitchen's décor and styling. The post today will showcase some hot and trendy kitchen bar stool designs that are popular and are in demand now a days.
Most of these bar stool ideas are unique and suit a modern styled kitchen. Some people prefer to have a simple kitchen bar stool design that looks minimal but trendy. You can place two simple stools near your high table and the material chosen can be of glass. Small kitchens are perfect for sleek kitchen bar stools.
A few of the images show retro styled bar stool designs that look amazingly stylish and colorful. When you have a plain looking kitchen and wish to revive its look, the best way is to place colorful bar stools to bring a contrasting effect. Colors like bright yellow, orange and red can be used on bar stools to liven up the space.
A kitchen bar stool need not always be bright, it can be designed in pastels of peach or light green or mint. Such light colors bring freshness and make the kitchen look spacious too. Wooden bar stools look classy and suit any kind of kitchen décor, either traditional or modern. You can spot many such bar stool pictures below and get an idea as to how these look!
There are plenty of bar stool designs that utilize rattan or fabric for a cozy kitchen atmosphere. Rattan bar stools typically come in combinations that involve wood and accentuate the warmth of your kitchen.
If you do not wish to spend lavishly on bar stools, you can opt to incorporate plastic ones that look equally good and are easy to be moved. Some kitchens are tiny and hence it makes it essential for you to place such bar stools that do not gobble up more space. In such a case, there is an option to place foldable bar stools or those that can be fitted inside the island easily.
Foldable bar stools come in a myriad designs and liven up the energy of a kitchen. Some of these foldable stools are available in wood or in metallic textures. Metal bar stool designs make a kitchen space look industrial and very sassy. You can look for a few below where you will see how beautiful a full metal bodied bar stool looks. If you so desire, you can have the legs of your stools built of metal, like steel, and the body made of leather or some other fabric.
Having a breakfast bar area in your kitchen calls for stylish and comfy stools. These bar stools offer you the comfort of eating in while saving a lot of dining space. Take a look at these modern kitchen bar stool designs and create a unique dining experience for your family!
1. Modern kitchen bar stool idea
Image Credit: miller-myersdesign
2. Modern kitchen industrial bar stool idea
Image Credit: homedit
3. Coral deep Orange kitchen bar stool idea
Image Credit: yacineaziz
4. Rustic kitchen bar stool idea
Image Credit: homedit
5. Modern yellow kitchen bar stool idea
Image Credit: buildpremier
6. Wooden black leather kitchen bar stool idea
Image Credit: artbque
7. Spectacular white leather backless kitchen bar stool idea
Image Credit: luxuryhomedecorations
8. Black leather kitchen bar stool idea with stainless steel legs
Image Credit: izona
9. Trendy saddle kitchen bar stool idea
Image Credit: memorabledecor
10. Vintage leather kitchen bar stool idea
Image Credit: kilerd
11. Ikea Kitchen bar stool idea
Image Credit: buildpremier
12. Elegant folding kitchen bar stool idea
Image Credit: yacineaziz
13. Green kitchen bar stool idea
Image Credit: davinong
14. Symmetrical kitchen bar stool idea
Image Credit: homedit
15. White kitchen bar stool idea
Image Credit: buildpremier
16. Modern roundel kitchen bar stool idea
Image Credit: kilerd
17. White kitchen bar stool with stainless steel legs
Image Credit: afroglobe
18. Sturdy wooden kitchen bar stool idea
Image Credit: decoist
19. Steel and leather kitchen bar stool idea
Image Credit: kitchenguide
20. Clear kitchen bar stool idea
Image Credit: yacineaziz
21. Wooden kitchen bar stool with white cushion idea
Image Credit: nubolo
22. Red and brown kitchen bar stool idea
Image Credit: home-designing
23. Brown wooden kitchen bar stool idea
Image Credit: qpic
24. Movable round wooden kitchen bar stool idea
Image Credit: pinimg
25. Oval red kitchen bar stool idea
Image Credit: buckeyestateblog
26. Sleek kitchen bar stool idea
Image Credit: homesoo
27. Contemporary kitchen bar stool idea
Image Credit: jilishta
28. Round kitchen bar stool idea
Image Credit: yacineaziz
29. Beige wooden kitchen bar stool idea
Image Credit: decoist
30. Mid century kitchen bar stool idea
Image Credit: usualhouse
31. Wood and Rattan kitchen bar stool idea
Image Credit: theswellelife
32. Modern tufted kitchen bar stool idea
Image Credit: linktypes
33. Chic black kitchen bar stool idea
Image Credit: ikea
34. Edgy leather kitchen bar stool idea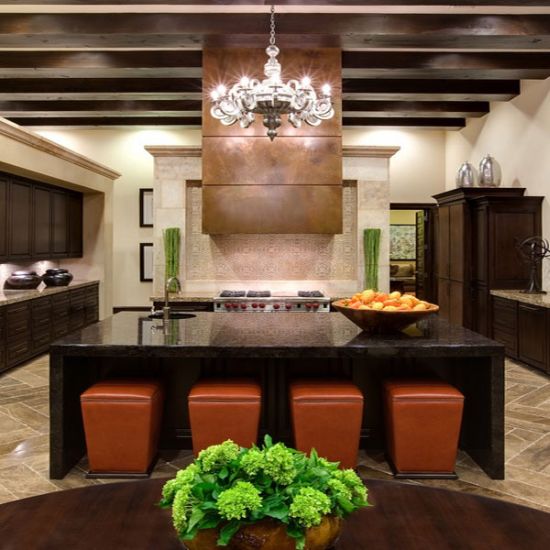 Image Credit: decoist
35. White and round kitchen bar stool idea
Image Credit: rona
36. Backless kitchen bar stool idea
Image Credit: homeandwoven
37. Lucite kitchen bar stool idea
Image Credit: theswellelife
38. Iron and wooden kitchen bar stool idea
Image Credit: yacineaziz
39. Grey kitchen bar stool idea
Image Credit: blogspot
40. Chrome metal kitchen bar stool idea
Image Credit: globalastro
41. Bright yellow kitchen bar stool idea
Image Credit: blogspot
42. Simple wooden kitchen bar stool idea
Image Credit: saharasnewhaven
43. Fancy kitchen bar stool idea
Image Credit: hdwallpaperszones
44. Peach backless kitchen bar stool idea
Image Credit: homeandwoven
45. Three layered oval wooden kitchen bar stool idea
Image Credit: homedsgn
46. Beautiful floral kitchen bar stool idea
Image Credit: pinimg
47. Wooden kitchen bar stool idea
Image Credit: decoist
48. Purple metal kitchen bar stool idea
Image Credit: theswellelife
49. White leather kitchen bar stool idea
Image Credit: blogspot
50. White upholstered kitchen bar stool idea
Image Credit: homeandwoven