With these gorgeous garden fencing ideas on hand, we are sure that you will be able to create an awesome looking garden fence for your house, pretty much like the photos of garden fences that have been showcased below. These fence projects will offer you lots of creative plans to beautify your garden area that involve the use of old re-purposed wood, bicycle parts, door shutters, bottles, wooden planks and window frames. All the presented designs lend distinct attractiveness to the facades of your house exteriors. Lets look down now!
Creative garden fencing ideas with recycled items
Garden fencing ideas such as the ones shown below have made effective use of old and recycled stuff like old door and window frames, wooden panels, and colored wrought iron decorations. For getting such plans into action, you need to search for local shops and thrift stores selling old items, or try looking for such stuff inside your garages or attics. A favorite site where you can buy amazing recycled stuff is Amazon.com.
Image Credit: pinimg
Image Credit: shawnacoronado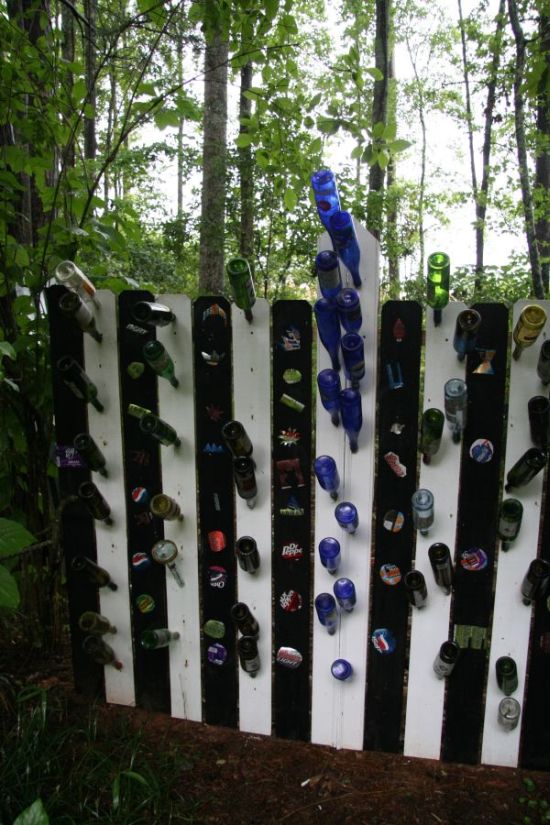 Image Credit: homedit
Unique garden fencing ideas using bird boxes
Bird boxes play dual roles, i.e, these offer cozy shelters for birds that usually visit your gardens everyday, plus these houses also act as decorative embellishments to enhance the beauty of your landscape outside. Colorful bird houses in varied shapes and sizes can be placed on garden fences, lending a creative look to the whole green environment. Look at these awesome garden fencing ideas photos that have showcased stunning and cute looking bird box decorations.
Image Credit: homedit
Image Credit: pinimg
Image Credit: poeticaperture
Bicycle garden fencing ideas
Garden fence designs with bicycles and old bicycle parts or components are very much in fashion these days and are pretty simple to be crafted by anyone. You can either make a fence using old bicycles, or can gather various old parts from stores or friends and put them together to form lovely looking garden fences.
Image Credit: upcycled-wonders
Image Credit: impressivemagazine
Innovative garden fencing ideas using surf boards
Yard fencing ideas such as the ones shown below will open up your minds to think of surf boards as decorative items or as fences. Yes, old surf boards of various sizes can be teamed up together to be formed into colorful looking garden or backyard fence, just like the photos showcased below. The sharp or pointed look of these fences here offer more privacy to the home owners that have themed their landscape on tropical lines.
Image Credit: blogspot
Image Credit: tripadvisor
Garden fence designs using ski
Now, you all can try out innovative fencing ideas to build lovely garden fences without spending a bomb of money or time, by using skis in different color combinations and in various forms, like old or up cycled. Either build an entire fencing made of old skis or combine these with steel or wooden fencing to lend a sporty feel to the garden area.
Image Credit: recyclart
Image Credit: blogcdn
Garden fences ideas using wood
Wood has always been a favorite choice for building garden fences as it lends a unique look to the landscape of a house. You can play with various wooden accented garden fencing ideas employing wooden ladders, planks, arbors and panels and create fun looking garden fences for yourself and for your kids as well. Carved garden fencing in wood looks wonderful and very different.
Image Credit: archiexpo
Image Credit: hngideas
Image Credit: pinimg
Image Credit: minimalisti
Image Credit: pinimg
Image Credit: sndimg
Imaginative garden fencing ideas with frames
Frames of different designs or colors can be added on to a wooden paneled garden fence as adornments. Old frames often lie uselessly in our attics, and we hardly find creative plans to utilize these as garden fencing ideas, but not anymore! Look down to enjoy the green framed fencing as well as the white framed design in the garden pictures listed below.
Image Credit: 1decor
Image Credit: yourhouseandgarden
Garden fence designs with windows
Now that we have spoken about different creative fencing ideas for gardens, why not now talk a bit about old window and window frames? Garden fencing ideas photos shown below have made use of old or recycled window frames of different sizes and colors like white, blue and green. Either blend in different window frames together to craft a whole fence, or else, adorn a wooden paneled or metal fence with frame decoration.
Image Credit: gardenloversclub
Image Credit: homesthetics
Artsy garden fencing ideas to glamorize your exteriors
Garden fence designs of modern times let you enjoy the green ambiance of your garden amidst private settings and decor that appears artistic and full of character. Try out one of these awesome fencing designs that have been imagined and brought to life by new age designers and landscapers who are never tired of experimenting with new design ideas like adorning fences with mural art work, shutter designs, and branches.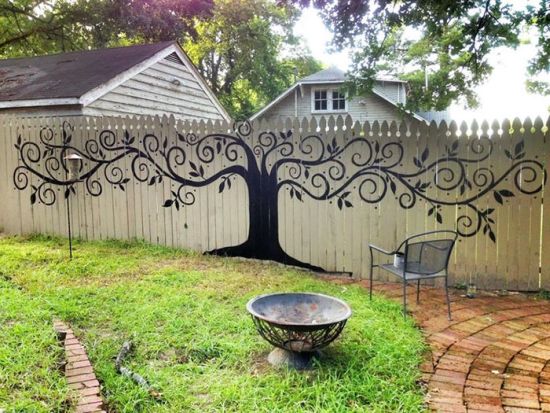 Image Credit: demilked
Image Credit: lovethispic
Image Credit: demilked
Image Credit: homesthetics
Image Credit: static9
Image Credit: homesthetics
Image Credit: minimalisti
Creative yard fencing ideas
Yard fencing ideas that we are about to show now are being tried in hundreds by home owners to lend a classy touch to their garden areas, either in the backyard or at front. For example, for a colorfully laid out garden, you can match shutter fencing design, or else, have a fence built out of beer bottles. Tin planter decoration too looks wonderfully attractive.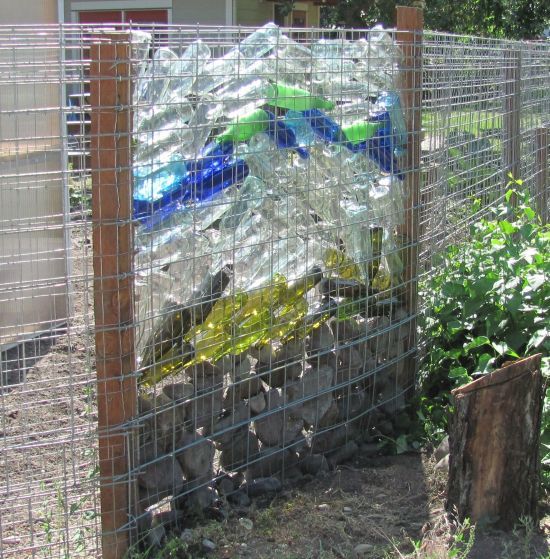 Image Credit: cholmquistgardens
Image Credit: architectureartdesigns
Image Credit: inmyinterior
Image Credit: demilked From using old re purposed wooden planks, to old bicycle parts, to adding artsy touches to your garden fences, there are hundred different ways to spice up your backyard or front yard gardens. A garden fence creates not just a barrier between you and the outsiders, it also offers visual satisfaction. So people, its time to bring out your inner creativity and build your garden fences using these fab garden fencing ideas.