Swimming is an activity that has long been considered good for health. It is also an activity followed by many, so much so that it has now become an event in the Olympics. But swimming enthusiasts may not necessarily be sports persons for they may just be those who love a dip or two, especially if they get to take a dip or two right in their own backyard. Having a swimming pool in your backyard gives you just that much advantage of enjoying a relaxing swim anytime you want. If you are considering adding a backyard swimming pool, there are numerous ideas and designs that you can choose from. 
What's more, you can choose pool designs according to the space available in your backyard. You can have the most elegant and beautiful pools in your backyard, whether the space is small or large. For small backyard spaces, you can choose among the chic and elegant swimming pool designs. Small rectangular or square pools surrounded by wooden fence make a great use of your small backyard. You can also have a shrunken lap pool design of the length of your house. With such a design, you can use your porch to arrange a seating by the pool.
Despite having a limited backyard space for your pool, you can make the place look unique with the many swimming pool ideas. In that limited space, you can have a raised spa attached to the pool, enhancing the peacefulness of your outdoor space. You can also have small but elegant fire pit designs included in your pool, creating a great fire-water combination. This fire-water combination can also be created in larger backyard pools, the only difference being that you can have larger and more elegant designs for your pools. For larger backyard spaces, you can not only have a fire-water combination but can also create a more natural setting.
A plant hill through which a waterfall is made to run into the pool on one side while an elegant fire pit design on the other gives a unique, chic look to your pool. What's more, you can also use this large area as a party place. Furthermore, if you are one to have parties often, you can also think about having a mini bar just by your pool side, which will ensure you have your cool drinks right by your pool side during the day and drinks during the night. For kids you can create backyard swimming pools with a special setting. You can include a small slide by your pool side, giving your kids a real resort feeling right at your home.
If you are a peace loving person and want a pool for just that purpose, you can enhance the place by adding plants, grass, rocks, and stone swimming pool designs for your pool. Waterfalls always make a great choice for such a setting and hence adding a waterfall to your swimming pool area will only enhance the peaceful environment you yearn to get in your backyard. Here, we have put forth 50 ultimate backyard swimming pool ideas for you to sift through and decide upon the one best for you and your needs.
1. Backyard Garden and Pool
Image Credit: fachrul
2. Backyard Lap Pool Design with Basketball Net for Kids
Image Credit: freshpalace
3. Backyard Pool Just for Kids
Image Credit: arumart
4. Backyard Swimming Pool with Natural Waterfall
Image Credit: plantnj
5. Backyard Swimming Pool with Plant Hill and Slide
Image Credit: bacbs
6. Beautiful Stone Backyard Pool with Spa
Image Credit: blogspot
7. Cool Beach-Pool in Backyard
Image Credit: mycoolwaterpool
8. Kidney Shaped Backyard Pool with Spa and Waterfall
Image Credit: ecofurnitureblog
9. Large Backyard Pool with Hot tub
Image Credit: cloudfront
10. Lavish Backyard Pool Design
Image Credit: artdecorationsdesign
11. Luxurious Backyard Pool with Fireplace
Image Credit: southviewdesign
12. Luxurious Pool Design with Stone Fireplace
Image Credit: poolspaoutdoor
13. Luxurious Pool with Patio and Shady Tree
Image Credit: housebeauty
14. Magnificent Backyard Pool with Spa and Garden
Image Credit: hgouqi
15. Magnificent Backyard with Natural Rocky Waterfall and Slide for Kids
Image Credit: homedesigns
16. Pool with Amazing Lighting, Natural Waterfall and Greenery
Image Credit: plantnj
17. Resort-Pool in Backyard with Slide
Image Credit: ozgunresimler
18. Small Backyard Pool with a Net for Kids
Image Credit: homesthetics
19. Small Space Backyard Pool with Integrated Waterfall Design
Image Credit: picthome
20. Small Space Backyard Pool with Wooden Fence
Image Credit: fachrul
21. Stone Backyard Pool with Fireplace and Separate Spa
Image Credit: currentlandscapedesigns
22. Stone Pool Design with Waterfall and Plants
Image Credit: zamudiosbrothers
23. Uneven Backyard Pool with a Forest Background
Image Credit: outdoorcleaning
24. Uneven Backyard Pool with Spa
Image Credit: ranchhaghens
25. Unevenly Shaped Backyard Pool Design
Image Credit: thegardeninspirations
26. Backyard Pool in a Tropical Setting with Slide
Image Credit: primebuildersandlandscaping
27. Backyard Pool with a Rocky Waterfall
Image Credit: wordpress
28. Backyard Pool with BBQ Space and Bar
Image Credit: scrippsnetworks
29. Backyard Pool with Elegant Patio Design
Image Credit: simpleoutdoorkitchen
30. Backyard Pool with Outdoor Kitchen Area and Fireplace
Image Credit: pqgallery
31. Backyard Pool Within a Natural Setting and a Firepit
Image Credit: decorfox
32. Beach-like Backyard Pool Design Surrounded by Wooden Fence
Image Credit: cdnpix
33. Contemporary and Simple Backyard Pool Design
Image Credit: vinestovino
34. Contemporary Backyard Pool Design
Image Credit: houzz
35. Elegant Tropical Garden and Backyard Pool with Patio and Bar
Image Credit: backyardecor
36. Exotic and Luxurious Backyard Pool with Dipped-in Seating and Fire pit
Image Credit: priceypads
37. Exotic Dubai Backyard Pool Design
Image Credit: wordpress
38. Exotic Florida Backyard Pool Design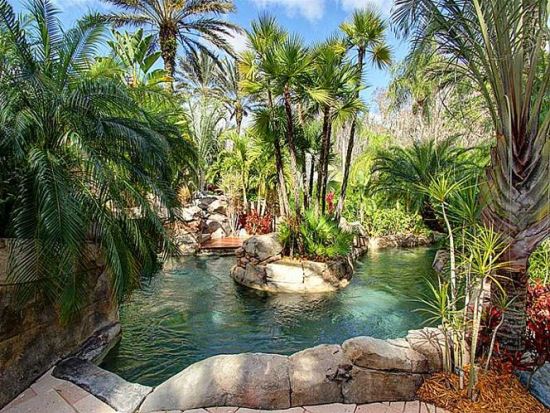 Image Credit: tampabay
39. Exotic Stone Backyard Pool with a Fireplace Patio Design
Image Credit: jenniferrana
40. Extravagant Stone Backyard Pool with Hut Styled Patio, Spa and Fire pit
Image Credit: tipsnide
41. Luxurious Pool Design with an Elegant Fountain and Seating
Image Credit: jenniferrana
42. Luxurious Rock Grotto and Swim-up Bar Backyard Pool Design
Image Credit: decoist
43. Luxury Backyard Pool with a Bar
Image Credit: staticflickr
44. Redwood Backyard Pool with Mini Bar
Image Credit: plusroom
45. Simple yet Elegant Backyard Vertical Pool Design
Image Credit: blogspot
46. Small Space Backyard Pool Design
Image Credit: home-designing
47. Small Space Lap Pool with Patio
Image Credit: googleusercontent
48. Stylish Pool Waterfall with a Small Hut Style Patio
Image Credit: icoupie
49. Tropical Backyard Pool
Image Credit: scifihaven
50. Magnificent Backyard Pool with Spa and Seating
Image Credit: hgtvhome