Platform bed designs shown below have been specially selected for our sweet readers who are always thinking of innovative means and ways to enhance the look of their bedrooms. But, what is a platform bed, you may ask?
Well, such a bed is not your usual kind that makes use of a frame made of metal. Even, a box spring isn't used in a platform bed. So, what's new here? Platform beds come with a mattress that seems to appear sunken inside a wooden platform that consists of drawers or side rails.
These type of beds have been in use for a long time and have always remained popular through-out ages. When it comes to these beds, also known as cabin beds, there are hundreds of designs available and it depends on how you want your bedroom to look, whether simple or decorative.
People, as we know, like to experiment with their home décor and bedrooms too are not left behind when thinking of accentuating their beauty. A platform bed typically adds to the chicness of a bedroom and based on its design and pattern, you can add or subtract any feature in your room to make it more pleasing to the eyes.
A modern platform bed can prove to be a visual delight for you and it will allow you to play around with color schemes and other decorative elements easily. Seen below are different types of platform bed ideas that utilize various textures and materials, all accentuating the décor of a bedroom.
Most images are of such platform bed ideas that make use of wood as the main element, found in almost all types of such beds. Mainly, such a bed would be seen equipped with a rectangular shaped wooden frame that is horizontal and may come with or without a headboard. Sometimes, the wood is complimented along with a metallic frame whose upholstery is done up with leather.
A modern platform bed looks trendy and can come along with storage. Storage facilities come handy and resolve the problem of clutter inside a bedroom. If you see below, there are a few images of such types of beds where the carpenter has provided space for storing linen and other household stuff inside the bed. Usually, storage comes in the form of inbuilt drawers or boxes that are hidden underneath the bed.
Many people love wood so much so that they do not mind getting their platform beds made entirely of wood like teak or barn wood. Both these look amazing and are durable too. Some of these beds come in designs that make use of wooden pallets to add a rustic look while others choose polished wood for lending a certain degree of class and elegance.
At times, we do find such beds that are made of bamboo and metal combined together to give a smart look, while on other occasions, we also find them made of leather. Seen below are some examples of such beds made out of grey leather along with comfortable headboard and railings.
A floating platform bed looks quite eye grabbing and occupies less space. It comes without a headboard or railings or footboard. The feel of sleeping on such a bed is that of floating around in the air and it lends lot of fun inside the bedroom.
A DIY platform bed is designed to save on space and is very functional, solving all kinds of storage problems. Such a bed comes in varied styles but is cheaper when compared to other varieties where additional features and color combos have been added.
From a simple DIY platform bed to one that is more elaborately designed, the choice is really huge when it comes to choosing the best platform bed designs for your bedrooms. Go through the post and do come back with comments!
1. Minimalist DIY platform bed
Image Credit: decoist
2. Modern platform bed design in grey
Image Credit: zetwet
3. Beech wood platform bed design
Image Credit: bravacasa
4. Modern wooden platform bed design
Image Credit: improvinginteriors
5. Low platform bed design idea
Image Credit: sdsinet
6. Elegant white platform bed design
Image Credit: improvinginteriors
7. Platform bed designs in wood
Image Credit: zetwet
8. Dark wooden platform bed design with storage
Image Credit: thefhd
9. Black platform bed design
Image Credit: decoist
10. Deep maroon platform bed design
Image Credit: hgtvdecor
11. Stylish modern platform bed design
Image Credit: improvinginteriors
12. Platform bed design in light wood
Image Credit: furniturefashion
13. Bright yellow platform bed design idea
Image Credit: jguesthome
14. Platform bed design with wooden pallets
Image Credit: homedit
15. Pure white platform bed design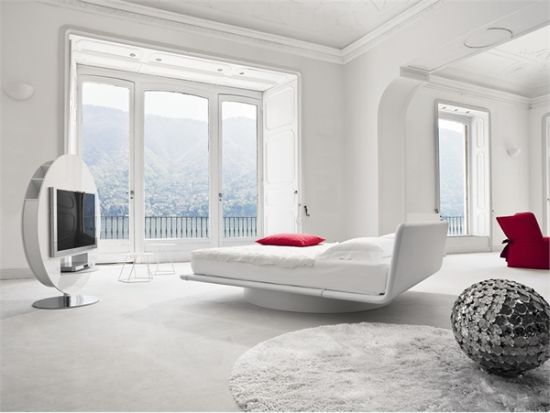 Image Credit: furniturefashion
16. Asian themed platform bed design ideas
Image Credit: isydecor
17. Curvy eco leather platform bed design
Image Credit: home-furniture
18. Contemporary platform bed design idea
Image Credit: sovicblog
19. Floating platform bed design
Image Credit: homedit
20. Low profile modern platform bed design with light brown bedding
Image Credit: ewehome
21. Platform bed design with storage boxes
Image Credit: furniturefashion
22. Amusing floating platform bed design
Image Credit: omprii
23. Stylish cream platform bed design ideas
Image Credit: addodecor
24. Stylish red and black platform bed idea
Image Credit: furniturefashion
25. Modern curvaceous platform bed design
Image Credit: thefhd
26. Dark wooden platform bed ideas
Image Credit: zetwet
27. Miss Italia platform bed design ideas
Image Credit: thefhd
28. Modern grey platform bed design with comfortable headboard
Image Credit: speyder
29. Creative platform bed design with steps
Image Credit: useif
30. Wooden smart platform bed design
Image Credit: inesblank
31. Stylish low profile platform bed design
Image Credit: ewehome
32. Platform bed design with solid wood base
Image Credit: homedit
33. Platform bed design with storage headboard
Image Credit: ezracesite
34. Black low profile single platform bed design
Image Credit: ewehome
35. Stylish platform bed design in white
Image Credit: ezracesite
36. Contemporary grey platform bed design idea
Image Credit: furniturenyc
37. Classy white platform bed design idea
Image Credit: decorium
38. Cream and black platform bed design
Image Credit: pinimg
39. Barnwood platform bed design with headboard
Image Credit: barnitall
40. Chic platform bed design in wood
Image Credit: minimalisti
41. Pink and white platform bed design
Image Credit: ytimg
42. Grey wooden platform bed design
Image Credit: meddiodesign
43. Platform bed design with tufted headboard
Image Credit: involand
44. Wooden platform bed idea
Image Credit: billydsgn
45. Blue color wooden platform bed design
Image Credit: jguesthome
46. Queen platform bed with storage
Image Credit: ezracesite
47. Modish white platform bed design with metallic legs
Image Credit: nubolo
48. Smart wooden platform bed design
Image Credit: minimalisti
49. Rustic wooden platform bed design ideas
Image Credit: hoemee
50. Rough platform bed design with cylindrical wooden legs
Image Credit: busydoor
51. Sleek platform bed design
Image Credit: alhowa