Headboards are probably the most important and probably the focal point of any bedroom. It is especially so with the kids bedrooms. You most certainly will be decorating your kid's bedroom in the most creative and attractive ways. Moreover the design ideas and décor will be chosen according to the liking of your kids. A kid's bedroom is more of a canvas wherein you can paint practically anything to make it look attractive. It is especially so with the headboard designs you implement for your kid's bed. There are numerous ways in which you can turn the headboard the most attractive and focal point of your kid's room.
Designs for the girls
For your little girl, there are many headboard design ideas you can make use of. Any girl dreams of being a princess and you can make her dream come true by giving her a princess style bed and room décor. Attach an upholstered headboard with a modern castle mold and it will give that perfect princess style bed to your little girl. You can also add a canopy above the bed for a more creative headboard design along with giving your little princess a princess style bed. You can also use colors such as pink and purple, the ones most loved by girls, for the headboard designs you choose.
Headboards for boys
Boys can be given headboards that match with their interests, such as that in cars and trucks. Young boys often find those toy cars quite fascinating, and giving them a truck shaped bed or a headboard that is shaped like that of the front of a car or a truck would only add appeal to the entire room décor. You can also be creative in putting up your kid's work such as paintings on the headboard. A collage is also a great headboard design idea for your kid's bed. The headboard not only looks attractive and unique, but also gives a sense of accomplishment to your kid having his things put up for display.
Neutral headboard designs
There are many headboard ideas that you can use for both a girl and a boys room. As mentioned above, building a collage for the headboard can also prove to be a great idea for both a girl's as well as a boy's room. You can have a wooden headboard built in the shape of a village or even a fence. Another great idea is to place a wooden door against the wall and convert it into a headboard by placing the bed against it. You may simply paint creative headboard designs on the wall itself. Such headboards look quite creative and unique, enhancing the charm of your kid's room. Furthermore, such headboard designs also become a focal point in your kids room.
You can use these designs not only for a single child but also for twins bedroom. You may either have the same headboard designs for both or implement two different and relevant ideas for each. Here are 45 most creative headboard design ideas for your kid's rooms.
1. Wooden Doors as Headboards
Image Credit: littlehouseonthevalley
2. Lego Themed Headboard Idea
Image Credit: tetsuharukubota
3. Monochrome Upholstered Headboard for Boys
Image Credit: tetsuharukubota
4. Elegant Boys Room with Creamy-White Upholstered Headboard
Image Credit: rotavonni
5. Reclaimed Wood Headboard Idea for Boy's Room
Image Credit: pfgrenada
6. Blue Wooden Wall as Headboard
Image Credit: casadiez.elle
7. Creative Headboard Design for Kids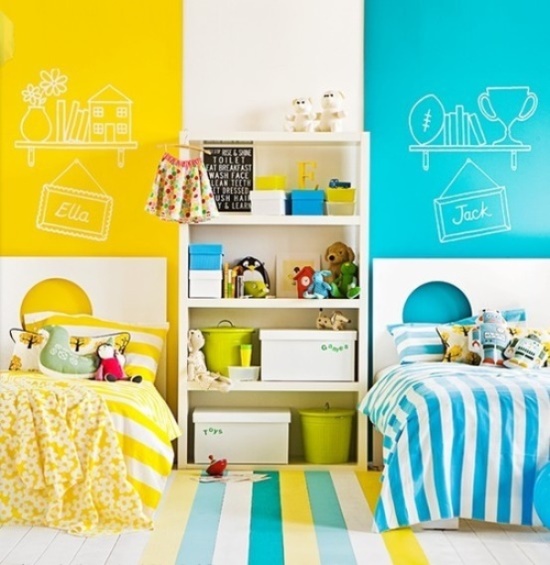 Image Credit: kidsomania
8. Reclaimed Wood and Collage Headboard Design for Boys Bedroom
Image Credit: tetsuharukubota
9. Creative Painted Headboard Ideas for Kids Room
Image Credit: sborsovet
10. Creative Spongebob Headboard Ideas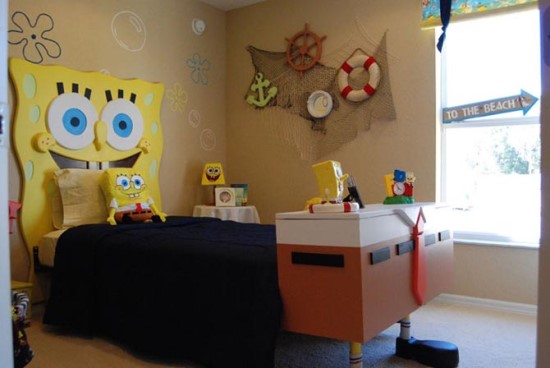 Image Credit: newhouseofart
11. Wooden Shelf Headboard for Kids Room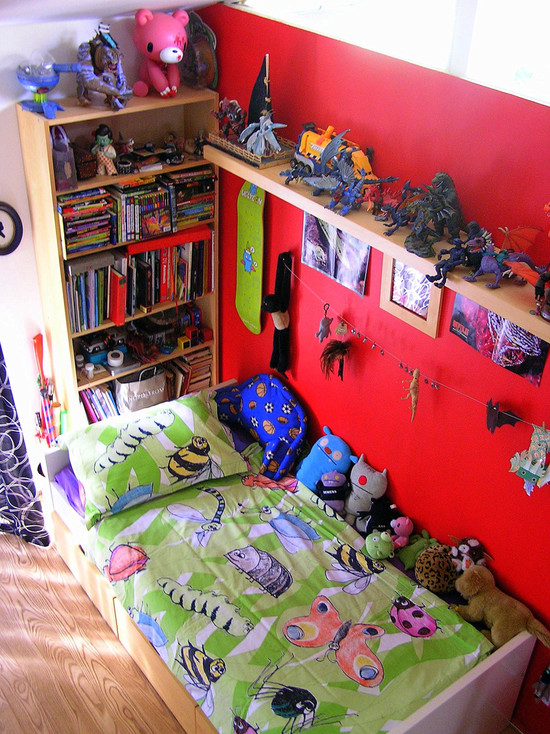 Image Credit: motelandia
12. Classic Grey Headboard for Boys Bedroom
Image Credit: saharasnewhaven
13. DIY Wooden Pallet Headboard Design
Image Credit: interiordesinging
14. Unique Old Chevrolet Truck Tailgate For Headboard
Image Credit: pinimg
15. Easy DIY Headboard Design for Girl's Bedroom
Image Credit: sunlitspaces
16. Appealing Upholstered Headboard for Boys Bedroom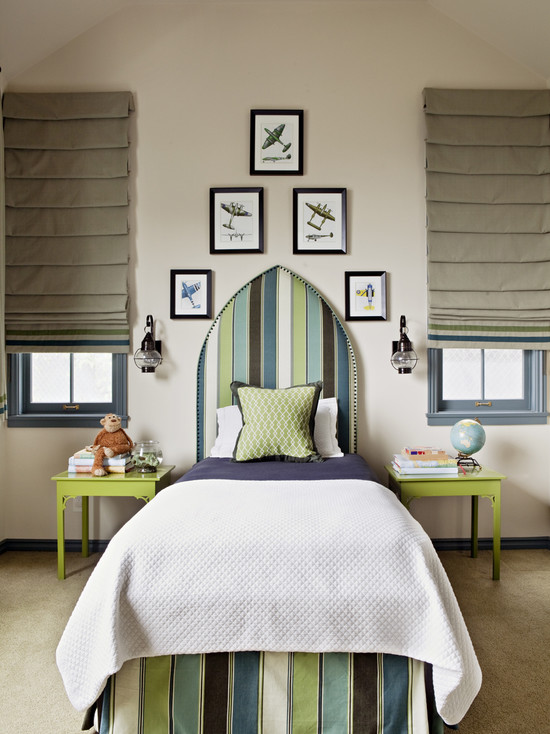 Image Credit: artesaniayarte
17. Unique Blue and White Design as Headboard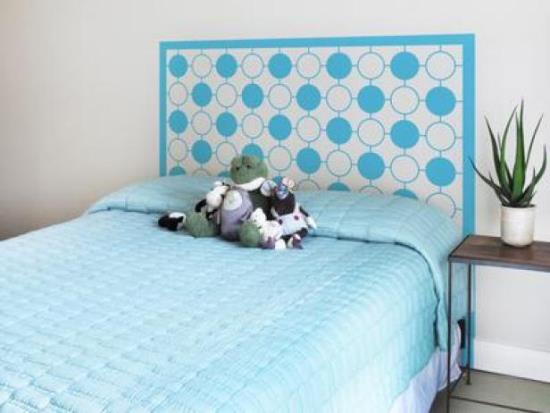 Image Credit: hgtvhome
18. DIY Grey Wooden Door Headboard
Image Credit: deavita
19. Wooden Headboard for Twins Bedroom
Image Credit: motelandia
20. Black Iron Headboard for Kids Bed
Image Credit: svoyakomnata
21. Green Upholstered Headboard for Twins Bedroom
Image Credit: imactoy
22. Brown Shelving Headboard for Kids Bedroom
Image Credit: pharmaka-art
23. Custom Wooden Bedroom for Boys Bedroom
Image Credit: mehrtalk
24. Cool Wooden Cabinet Headboard for Boys Bedroom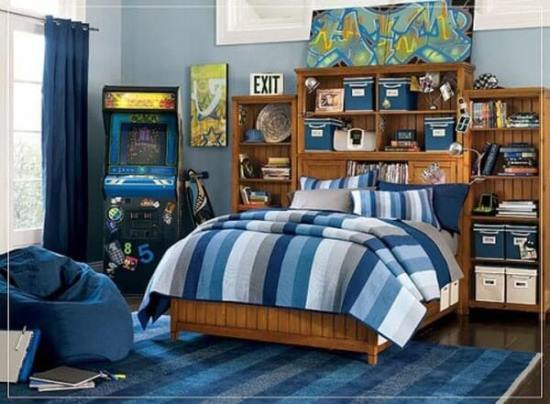 Image Credit: insideoutside
25. Black Headboard Design for Girl's Bedroom
Image Credit: mizuppa
26. Amazing Hut Style Headboard for Girl's Room
Image Credit: theownerbuildernetwork
27. Carved Pirate Wooden Headboard for Kids Room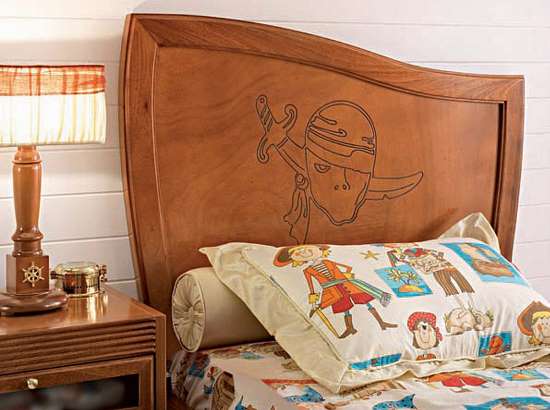 Image Credit: mizuppa
28. Unique Apple Shaped Upholstered Headboard for Kids Room
Image Credit: houzroomdesign
29. Soothing Painted Floral Headboard for Girl's Room
Image Credit: blogspot
30. Unique Base Ball Headboard Design for Kids Room
Image Credit: designdazzle
31. Spider Man Themed Headboard Idea for Boys Room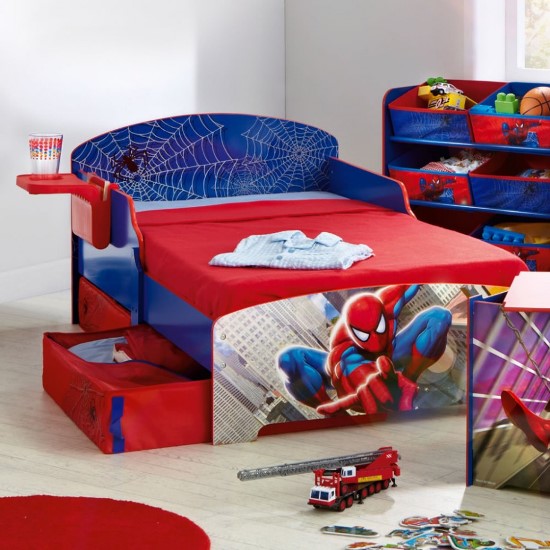 Image Credit: pfgrenada
32. Vintage Style Pink Headboard for Girls Bedroom
Image Credit: woodlandtrail
33. Awesome Signs Themed Headboard for Boy's Room
Image Credit: franklester
34. Light Blue Headboard for Boy's Room
Image Credit: franklester
35. Dark Wooden Headboard for Boy's Room
Image Credit: dellacooks
36. Unique Pink Cup Cake Shaped Headboard for Girl's Room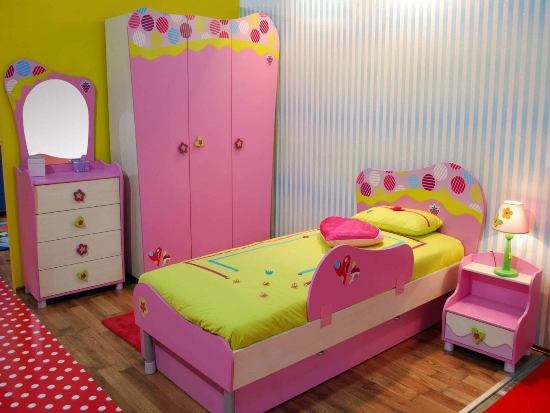 Image Credit: inmagz
37. Dog and Bone Painted Headboard for Kids Room
Image Credit: nsjoy
38. Amazing Disney Castle Shaped Headboard for Girl's Room
Image Credit: thegamez
39. Mickey Mouse Shaped Headboard Design
Image Credit: egiserve
40. Wooden Pallet Headboard for Kids Room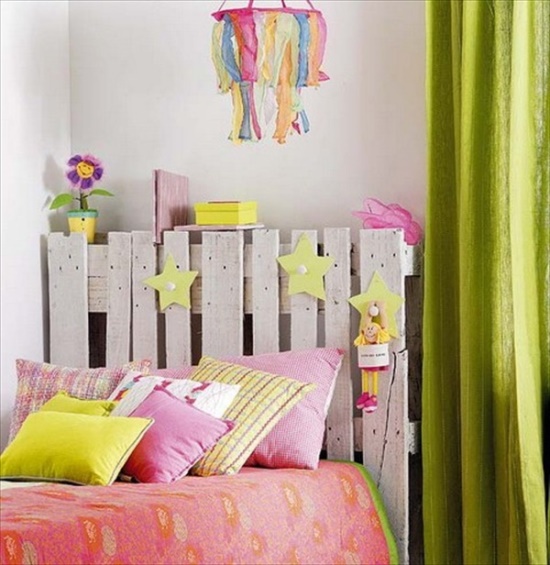 Image Credit: 101pallets
41. Awesome Boat Shaped Headboard Design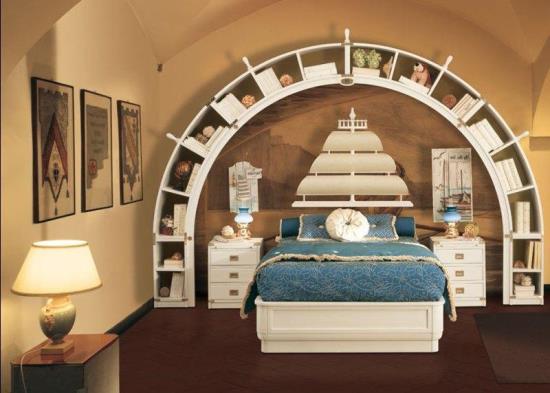 Image Credit: shkatulkapodarkov
42. Wooden Cabinet Headboard for Kids Room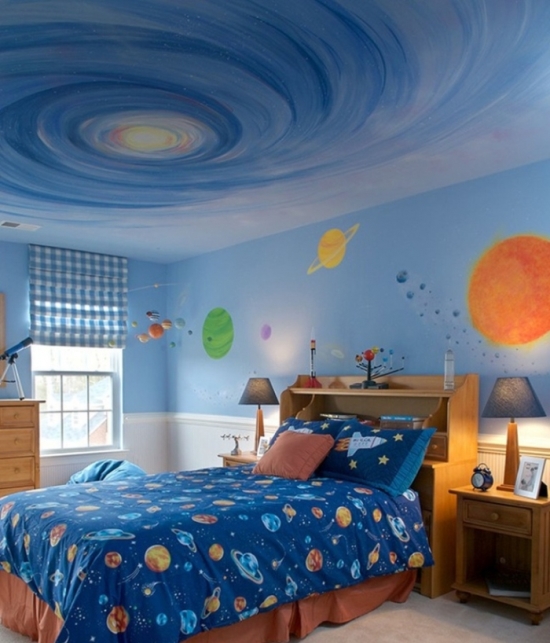 Image Credit: egiserve
43. Bookcase Headboard Design for Kids Room
Image Credit: kelbiannoel
44. Creative Cartoon Headboard Design for Kid's Room
Image Credit: bedroom-decor-design-ideas
45. Cool Pink Sea Shell Shaped Headboard for Kid's Room
Image Credit: desigfx