With the 50 chalkboard wall paint ideas that we have showcased for you all today, bedrooms can now be personalized and made to look dynamic. Chalkboard, to some of us, may remind us of our classrooms and the many boring episodes of lessons taught via the use of blackboards. But, now days, chalkboards are not limited to your classrooms at all.
They have found their way into our bedrooms too, with walls behind the bed, or the wall just next to the reading nook inside your sleeping room being painted with chalkboard accents. Chalkboard walls shown today will mesmerize you and will give you new ideas to beautify your bedrooms.
Bedroom walls need not be painted with the usual tones of yellow and pink and grey and blah…blah. You can now try adding some dynamism to your walls by choosing cool chalkboard paint ideas that come as a boon for such people that love to do things a little differently.
Chalkboard wall paint can bring along a total transformation to your bedroom walls and can offer you a wide scope to experiment with artistic patterns and designs. Chalkboard walls look good not just for adults but also for kiddos. There are myriad wall painting ideas for a kid's bedroom that use chalkboard and various other combinations.
A chalkboard wall is more like a painter's canvas where you can visualize and draw things that capture your imagination. For adults, there are plenty of cool patterns that can be drawn or painted on a chalkboard wall like figures, portraits, messages, and other artsy things. For kids, you can choose such chalkboard wall ideas where they get enough opportunity to try out their artistic skills.
You can choose chalkboard wall paint depending on the type of accent that you may wish to add to your bedroom. For example, if painting an entire bedroom wall with chalkboard wall paint is what you want to do, then you can go in for a whole wall, either, the one behind, or in front of your bed.
But, if you don't like painting the whole wall, you can go in for only a portion of your wall that can have chalkboard accents. You can try out trendy chalkboard paint ideas behind your bed to resemble a headboard as in the few images of chalkboard wall ideas shown below. Or else, try drawing a geometrical shape on your wall using wall paint ideas in chalkboard.
For a bedroom that has neutral accents, a chalkboard wall with black tone definitely raises the style quotient and adds chicness to the decor. Black chalkboard paint ideas are commonly seen on walls of offices and kitchens, but, now can be tried on bedroom walls too.
In the many pictures shown below, chalkboard accented walls have dramatized the whole setting and have managed to transform themselves into some kind of artistic pieces. Artistic? Yes, if you look closely, you would spot many of the chalkboard accented walls becoming the focal points in bedrooms where kids or adults have tried drawing objects and visuals that by no means look lesser than a painter's canvas.
For such people that like simplicity, plain chalkboard accented walls suit them fine, but, if you want some eclectic vibe emanating from your sleeping chamber, you can go in for such chalkboard wall ideas that allow you the freedom to change the drawings or messages as per you whim and fancy. Some people also like to add various other accessories on the walls like mirrors, lettered decorations and sports equipment.
Chalkboard wall paint need not necessarily be in black or tones of it. You can also play around with other pleasing shades like blue and pink, with hints of black thrown in here and there. The post below showcases a few bedrooms where the walls have pinkish accents on chalkboard or have blue wall paint ideas in chalkboard.
If you wish to add a personalized touch to your bedroom walls that look unique, try one of these chalkboard wall paint ideas today!
1. Amazing bedroom wall decorated with chalkboard paint and message
Image Credit: pinimg
2. Beautiful bedroom chalkboard painted wall with message and a bird
Image Credit: styleathome
3. Kid's bedroom wall in chalkboard paint
Image Credit: sndimg
4. Boy's bedroom with chalkboard painted walls
Image Credit: pinimg
5. Simple bedroom chalkboard painted wall
Image Credit: homedit
6. Stunning bedroom chalkboard wall with colorful accents
Image Credit: decoist
7. Chalkboard wall for a kid's bedroom
Image Credit: homedit
8. Arty bedroom chalkboard wall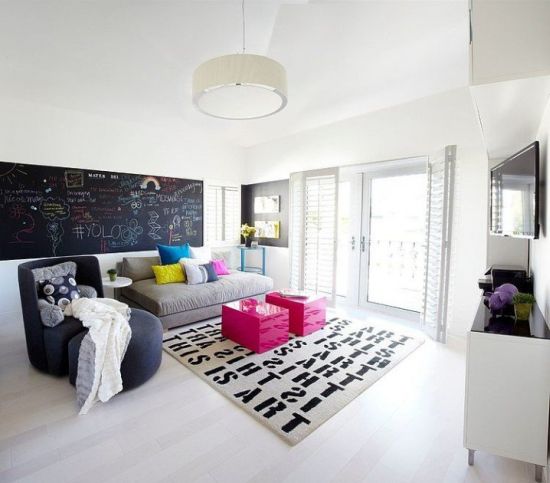 Image Credit: topdreamer
9. Teenager bedroom with chic chalkboard walls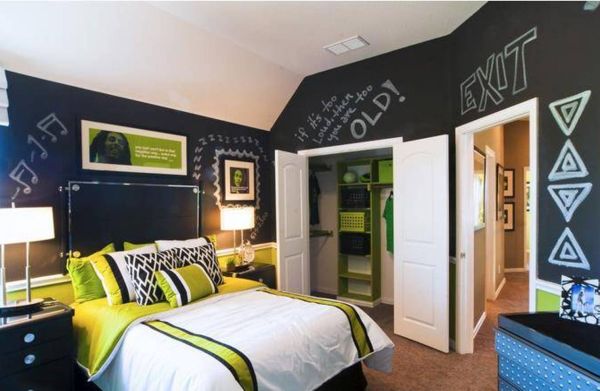 Image Credit: designershowhouse
10. Bedroom wall with time table accented chalkboard wall
Image Credit: topdreamer
11. Bedroom chalkboard painted wall with empty picture frames
Image Credit: decoist
12. Modern bedroom chalkboard wall with drawing
Image Credit: lushome
13. Smart chalkboard headboard on bedroom wall
Image Credit: homesthetics
14. Black and white bedroom with chalkboard walls
Image Credit: lushome
15. Creative bedroom walls with chalkboard paint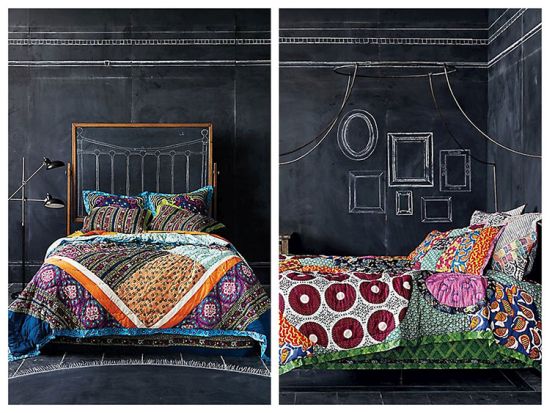 Image Credit: mywebroom-blog
16. Soothing bedroom chalkboard painted wall
Image Credit: soothingwalls
17. Beautiful chalkboard painted bedroom ball
Image Credit: remodelista
18. Eclectic chalkboard bedroom wall
Image Credit: decorateidea
19. Kid's bedroom wall with chalkboard accents
Image Credit: homedit
20. Teen bedroom chalkboard painted wall
Image Credit: houzz
21. Cool kid's bedroom with chalkboard wall
Image Credit: remodelista
22. Cool bedroom design with chalkboard wall
Image Credit: busydoor
23. Chalkboard painted bedroom wall with drawings
Image Credit: designmom
24. Behind the bed chalkboard wall for kids bedroom
Image Credit: homesthetics
25. Amazing quote chalkboard wall for bedroom
Image Credit: pinimg
26. Bedroom chalkboard wall idea with tree painting
Image Credit: rilane
27. Trendy bedroom chalkboard wall
Image Credit: 7thhouseontheleft
28. Boy's bedroom with chalkboard wall and scoreboard
Image Credit: pinimg
29. Stunning bedroom chalkboard walls
Image Credit: shia-labeouf
30. Teen bedroom with chalkboard wall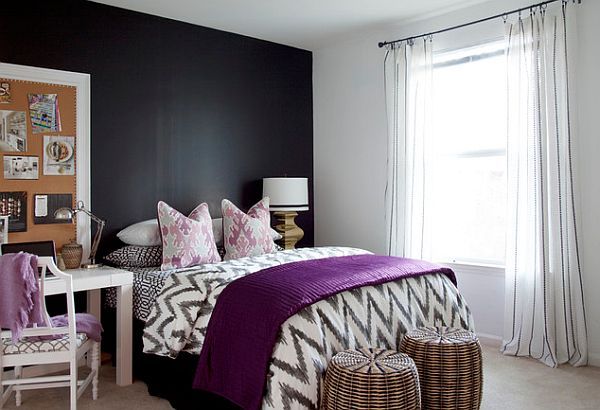 Image Credit: indexms
31. Sweet girly bedroom with chalkboard wall
Image Credit: rilane
32. Funky boy's bedroom with chalkboard walls
Image Credit: inovah
33. Beautiful chalkboard wall for bedroom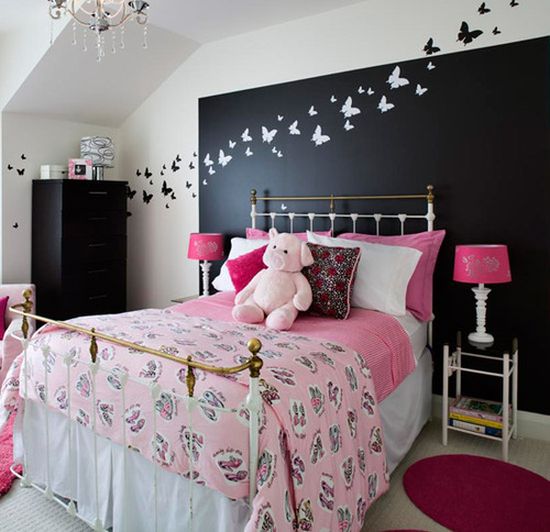 Image Credit: tumblr
34. Pink bedroom with headboard wall painted in chalkboard paint
Image Credit: decorpad
35. Bedroom wall with chalkboard paint silhouette of a girl
Image Credit: wordpress
36. Chic bedroom chalkboard walls
Image Credit: whip-stitch
37. Cool attic bedroom chalkboard wall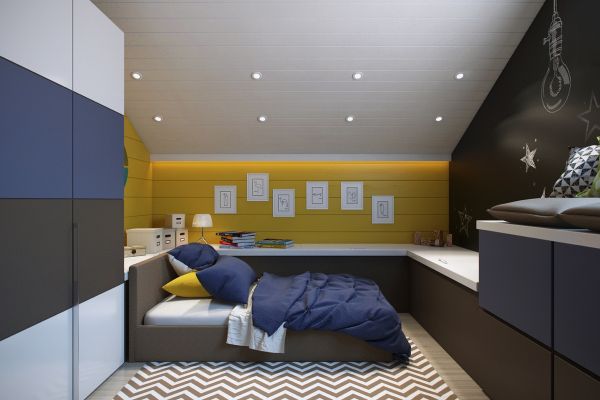 Image Credit: home-designing
38. Contemporary kid's bedroom with chalkboard wall
Image Credit: zillowstatic
39. Ceiling to floor chalkboard wall for bedroom
Image Credit: wordpress
40. Modern bedroom chalkboard wall
Image Credit: furnishmyway
41. Bedroom chalkboard wall with map drawings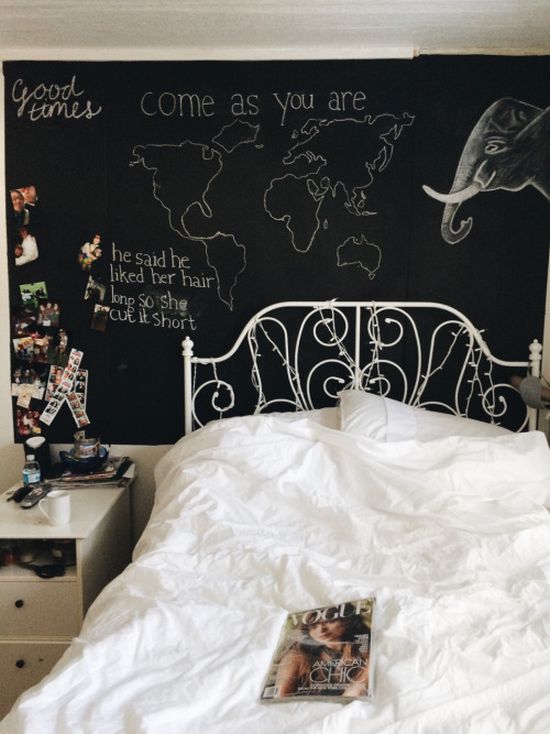 Image Credit: tumblr
42. Circle chalkboard wall paint idea for bedroom
Image Credit: architectureartdesigns
43. Chalkboard wall for modern bedroom
Image Credit: googleusercontent
44. Sporty chalkboard wall for boy's bedroom
Image Credit: pinimg
45. Gorgeous bedroom chalkboard wall
Image Credit: tumblr
46. Bedroom reading nook with chalkboard wall
Image Credit: decorationconcepts
47. Blue chalkboard wall for kid's bedroom
Image Credit: architectureartdesigns
48. Bedroom chalkboard wall with message
Image Credit: kerym
49. Stylish bedroom chalkboard wall
Image Credit: meleklermekani
50. Cute kid's bedroom with chalkboard walls
Image Credit: houseoforange