Bedroom designs are often difficult to carry out, especially if it is for a teenage girl. There are a lot of things you need to consider, things that would make your girl's room a personal heaven for her. The main thing you need to consider while designing a teenage girl's bedroom is the color scheme you choose. Generally, when designing a girl's bedroom the one color that is generally chosen is pink. But purple is one other color that girls just love that much. Purple is one color whose every shade looks lovely, be it dark or light. Purple bedroom ideas might prove just perfect for your teenage daughter.
Bedroom designs can be done either keeping in mind the furniture you want to decorate or the wall décor. You can choose a color scheme of different shades of purple coupled with other colors such as a pink, white, or black to give a unique and contemporary look to teenage girls bedrooms. Girls often want their rooms to replicate their place of dreams and if that is so, you can choose the shades of purple that will represent just her place of dreams. With just this single color, you can create a glamorous look or a dreamy look in the room.
Combining a dark shade of purple with black will surely add a glamorous touch to the girls bedrooms. Lavender is a pastel shade, which works perfect in creating that dreamy look of a room, especially when combined with colors such as white or baby pink. Purple room ideas may not necessarily be those that have everything purple in them. Mixing other colors might just accentuate and bring out that elegance and classiness of a room. You can go for choosing the furniture of purple color scheme. You can also have strategic placement of the color purple in the girl's room.
For example, choosing certain furniture and décor items such as a table lamp, wardrobe, curtains, etc. to be purple while having white or a different pastel shade on the walls may create a beautiful, cozy look in the room. You can also go for an accent wall painted in a dark purple shade, while the remaining walls are painted a lighter shade. You can then include furniture based on a similar color scheme or choose other colors that go with purple. If not the entire room, adding the element of purple simply with bed covers and cushions is also a great idea for girls bedrooms.
For teenage girls bedrooms, you can also add the color purple where the girls are likely to spend more time on. For example, you could add their favorite color on to the couch where they might sit on and spend their extra time reading, or add a purple colored hanging chair amidst other purple décor in the room to give a high definition of extravagance to the room. Designs and ideas are many of which we have brought forth 50 inspiring purple bedroom ideas for you.
1. Elegant Bedroom Design with Purple Accent Wall and Upholstery
Image Credit: heimdecor
2. Teenage Girl Bedroom with Lavender Walls and Upholstery
Image Credit: saharasnewhaven
3. Unique Purple Accent Wall and Upholstery Bedroom Design for Teenage Girl
Image Credit: blogspot
4. Deep Purple Shaggy Rug and Bedside Table for Teenage Girl's Bedroom
Image Credit: trendymods
5. Purple Furniture and Rug for Teenage Girl's Bedroom
Image Credit: reiacleveland
7. Purple Upholsters and Wall Decor for Bedroom
Image Credit: pinimg
8. Eye Catching Purple-Orange Teenage Twin Girl's Bedroom Design
Image Credit: prestlimo
9. Purple-Black Teenage Girl's Bedroom Design
Image Credit: homeinteriordesign
10. Purple Wall Decor, Upholsters and Rug for Teenage Girl Bedroom
Image Credit: denverdiver
11. Lavender Purple Bedroom Design with Loft Bed
Image Credit: slimpro
12. Purple Teenage Girl Bedroom Ideas
Image Credit: vectronstudios
13. Cool Purple Teenage Girl Bedroom Design
Image Credit: squarespace
14. Purple Accent Wall and Bed Upholstery for Teenage Girl Bedroom
Image Credit: fannix
15. Purple Bedroom Design for Teenage Girl
Image Credit: homesatudua
16. Purple Wallpaper Decor for Teenage Girl's Bedroom
Image Credit: aliimg
17. Lovely Purple Bedroom Design for Teenage Girl
Image Credit: bedbeddingbedroom
18. Teenage Girl Bedroom with Purple Walls
Image Credit: femina
19. Lavender Walls and Furniture for Teenage Girl's Bedroom
Image Credit: victorianbeds
20. White-Purple Teenage Girl's Bedroom Ideas
Image Credit: smallbedroomideas
21. Elegant Purple Curtain and Bed Covers for Teenage Girl's Bedroom
Image Credit: ntudebsoc
22. Purple Curtains for Teenage Girl's Bedroom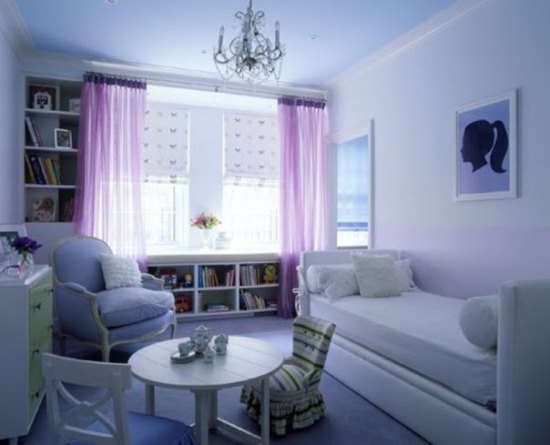 Image Credit: vk
23. Amazing Wall Graffiti for Purple Teenage Girl Bedroom
Image Credit: onhomedecor
24. Classy Teenage Girl Bedroom with Purple Accent Wall
Image Credit: gpsneaker
25. Unique Purple Bedroom Design for Teenage Girl
Image Credit: galahome
26. Royal Bedroom Design with Unique Shades of Purple
Image Credit: vivezdeco
27. Purple Themed Bedroom for Twin Teenage Girls
Image Credit: brickeatery
28. Spacious Purple Themed Teenage Girl's Bedroom
Image Credit: hominic
29. Teenage Girl's Purple Bedroom with Unique Graffiti Accent Wall
Image Credit: holsum
30. Amazing Purple Bedroom Design for Teenage Girl
Image Credit: fannix
31. Purple Bedroom Ideas for Teenage Girl
Image Credit: multidao
32. Cute Purple Bedroom Design for Teenage Girl
Image Credit: decozt
33. Amazing Teenage Girl's Bedroom with Purple Bed Covers and Shelves
Image Credit: xspai
34. Rustic Purple Bedroom Design for Teenage Girl
Image Credit: decorareconstruir
35. Amazing Purple Bedroom Ideas for Teenage Girl
Image Credit: cree-ma-maison
36. Lavish Purple Bedroom Design for Teenage Girl
Image Credit: hit-decor
37. Luxurious Purple Bedroom Upholsteries for Teenage Girl's Bedroom
Image Credit: whitetailridgeinn
38. Classic Purple Accent Wall with Wall Decor for Teenage Girl's Bedroom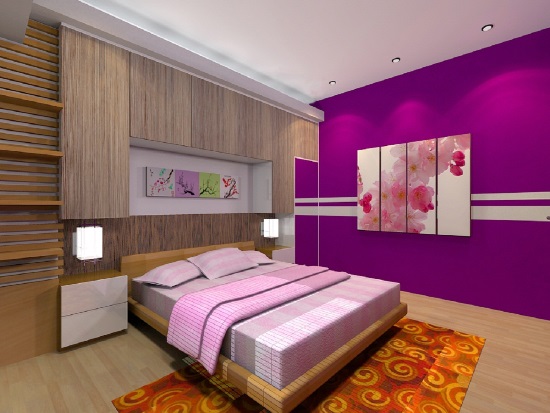 Image Credit: cocosuites
39. Soothing Lavender Purple Bedroom Ideas for Teenage Girl
Image Credit: mohomy
40. Contemporary Purple Bedroom Design for Teenage Girls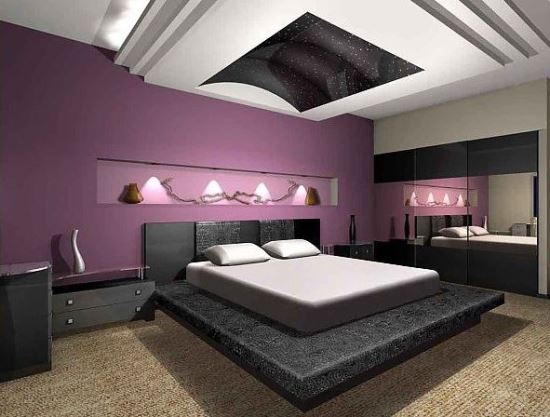 Image Credit: dekorasyonmekani
41. Cute and Colorful Purple Bedroom Design for Teenage Girl
Image Credit: benhome
42. Modern Purple Bedroom Design for Teenage Girls
Image Credit: homedesignbee
43. Lively Pink-Purple Bedroom Design for Teenage Girl
Image Credit: brickeatery
44. Purple Bedroom Design with Contemporary Ceiling for Teenage Girl
Image Credit: piktureplanet
45. Rich Purple for Teenage Girl's Bedroom
Image Credit: soulfjord
46. Girlish Purple Bedroom Design for Teenage Girl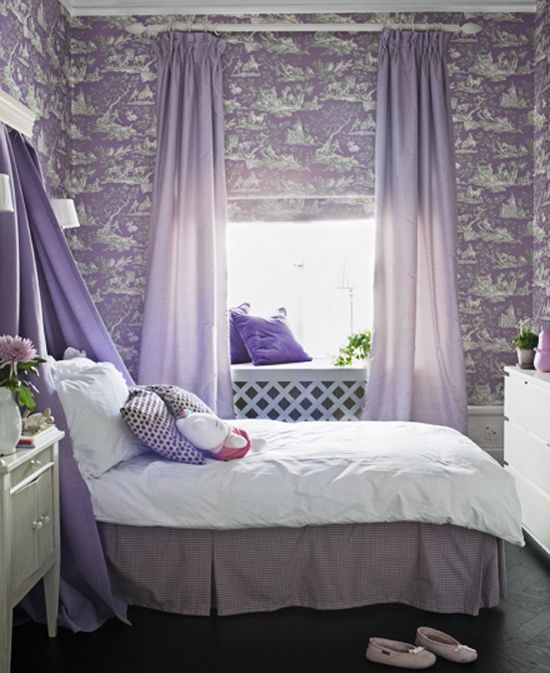 Image Credit: 2.404content
47. Cool Purple Bedroom Design for Teenage Girl
Image Credit: elevensix
48. Purple and Bright Teenage Girl's Bedroom
Image Credit: interiorexteriorideas
49. Simple White-Purple Small Teenage Girl's Bedroom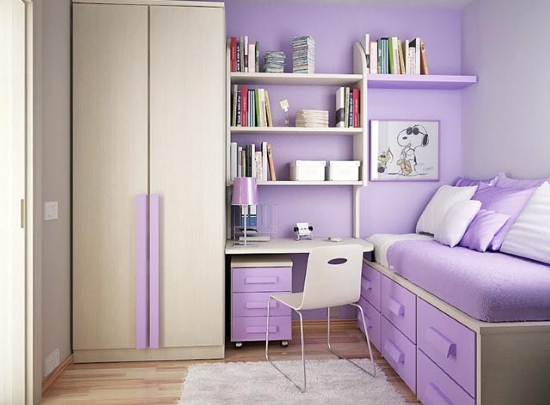 Image Credit: fannix
50. Fairy Tale Purple Bedroom Design for Teenage Girl
Image Credit: findzhome