Today we are presenting luxurious master bathroom ideas for our dear readers that are soon going in for remodeling their bathrooms, and are in dire need of awesome master bath ideas that we have chosen carefully.
Master bathroom ideas such as those that are showcased today are not merely abodes where you can relax your bodies, but are also spaces that offer you a calming experience that is very much needed in these hectic and stressful times. The 50 master bathrooms presented below are specimens of class and elegance. In practical terms, an added bathroom in the basement is a good idea to solve the rush of the morning or the evening bath time, whether it's an en-suite or a half-bathroom. Apart from ensuring that you get to enjoy privacy, these also make you fall in love with the décor.
A few of these master bathrooms have made use of contemporary architectural styles that feature trendy furniture, vanities, faucets, bathtubs, and walls. Apart from modern looking master bathrooms, there are quite a few traditionally built luxurious bathrooms that have been designed by world famous designers like Philip Silver and a whole lot of many known designers.
There are umpteen number of ways you can stylize your master baths using these listed master bathroom designs, like, for example, if you want to add to the luxurious feel, you can fit art installations inside, may be next to your bathtub, or inside the shower enclosure. Ceilings needn't look boring at all when you install LED light fixtures or crystal chandeliers. Adding spot light fixtures too adds to the gorgeousness of your bath areas as these lend a sparkly feel to your bathroom's décor.
It's not just lighting that can make a difference as to how your master baths look. Even the tub that you use for relaxing can elevate your style quotient, like the pictures below where you can spot some very creative bathtub designs like claw feet tubs, walk in tubs, tubs made of copper and enclosed with stones and so on. Master bathroom ideas shown below would open up your horizons as to how innovative one can get as far as using bathtubs is concerned.
If you look below, you would find a few images of luxurious bathrooms designed with creative master bathroom designs that make use of natural elements inside the bath areas. For example, in one of the images of master bathroom ideas, the designer has added life to the bathroom wall by placing plantations and greenery, just next to the bathtub. The contrasting effect created by the white and green accents lends a refreshing touch to the décor of the bathing room. Since going verdant is the new style mantra for most designers these days, most bathrooms would feature massive glass frame less windows that allow lots of sunshine to come inside along with the panoramic view of the green vistas.
Mediterranean themed master bath ideas have also been shown today that feature architectural styles of Morocco, Spain and many other middle eastern countries. From blue mosaic tiles on walls, to arched canopies over bathtubs, to use of metal and terracotta on walls, there are hundreds of features that can be installed in such master bathrooms.
Many interior designers these days are coming up with master bathroom ideas with exotic fireplaces as this is one feature, that, till some while ago wasn't considered an important part of room décor. But, now a days, having a fireplace is a must, and these are vital to most luxurious bathrooms.
Master bathroom designs of today lay more stress on lending a calming touch to the décor instead of merely putting all the emphasis on walls and flooring. Also, including state of the art amenities is also a trend in most of these designs. These 50 luxurious master bathroom ideas are creative and you must choose one today if you are planning to remodel your master bath.
1. Luxury Traditional Bathroom With Stone Bathtub and Matching Vanities
Image Credit: sndimg
2. Luxury Master Bathroom Idea With Wooden Cabinet and Arched Pillars
Image Credit: karenpressley
3. Modern Luxury Master Bathroom With Ocean View
Image Credit: sndimg
4. Gorgeous Master Bathroom With a Coastal theme
Image Credit: homeaway
5. Luxury Master Bathroom With Loft Bathtub and Candles
Image Credit: swiftsorchids
6. White Master Bathroom With Glass Shower Enclosure and Wooden Floor
Image Credit: cloudfront
7. Luxury Master Bedroom With Custom Cabinets and Ottoman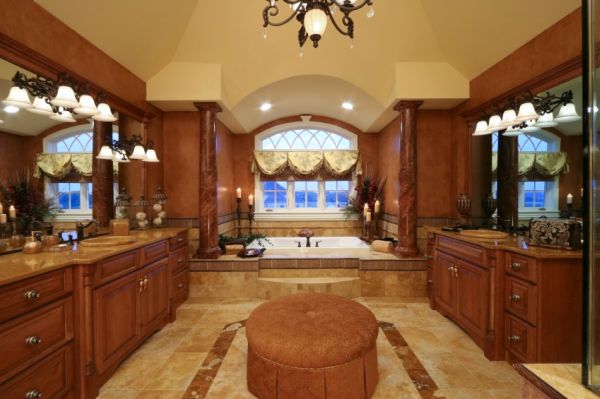 Image Credit: strongbuildersconstructions
8. Luxury Master Bathroom With Lofty Architecture and Bleached Cherry Walls
Image Credit: h-cdn
9. Luxury Cream and Rich Brown Master Bathroom
Image Credit: weebly
10. Circular Luxury Master Bathroom With Carved Ceiling and Vanities
Image Credit: cloudfront
11. Luxury Master Bathroom With Oasis Theme
Image Credit: blogspot
12. Luxury Master Bathroom With Beige Marble Floor Plan and Gray Square Rug
Image Credit: louisasporch
13. Luxury Master Bathroom With Wooden Vanity and Textured Flooring
Image Credit: zillowstatic
14. Luxury Master Bathroom With Purple Accents
Image Credit: pinimg
15. Gorgeous Luxury Master Bathroom With Purple Accents On The Wall and Floor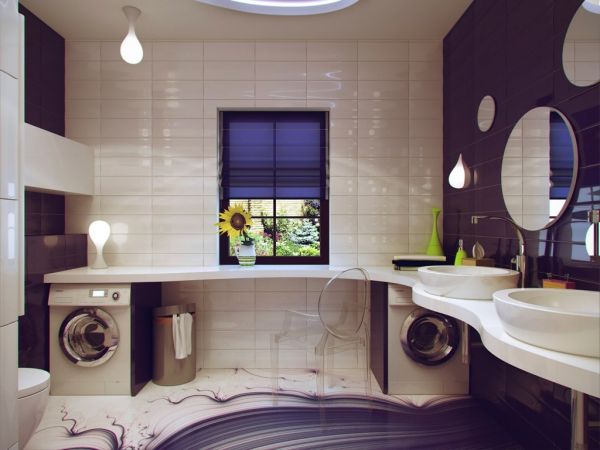 Image Credit: design2ch
16. Luxury Master Bathroom With Impressive Wall Painting Near the Tub
Image Credit: charterworld
17. Luxury Master Bedroom With Limestone Island and Porcelain Tiled Floor
Image Credit: zillowstatic
18. Coastal Themed Luxury Master Bathroom Design Idea With Coral Walls and Seafoam Blue Pillar
Image Credit: cloudfront
19. Small Luxury Bathroom With Mosaic Tiles and a Separate Drying Room
Image Credit: nicoleshome
20. Luxury Master Bathroom With Wooden Floor and Framless Glass Shower Enclosure
Image Credit: tqn
21. Luxury Master Bathrooms With Living Verdant Wall
Image Credit: sndimg
22. Luxury Blue Bench Bathroom With Oval Bathtub and Chandelier
Image Credit: alwaysintrend
23. Luxury Contemporary Bathroom With a Large Window and Neutral Accents
Image Credit: sndimg
24. Luxury Master Bathroom With Rustic Accents
Image Credit: zillowstatic
25. Luxury Bathroom Design With Wall Mounted Sink and Wall Separator At The Center
Image Credit: jovehome
26. Luxury Open Master Bathroom with Freestanding Oval Bathtub , Arc Floor Lamp and Clear Glass Windows
Image Credit: vectino
27. Stunning Luxury Master Bathroom With Green and White Tiles and Marble Vanity
Image Credit: jovehome
28. Luxury Sea Facing Master Bathroom With Freestanding Tub and Round Rainhead Shower
Image Credit: zillowstatic
29. Luxury Master Bathroom With Curved Vanity and Round Tub
Image Credit: meddiodesign
30. Luxury Master Bathroom With a White Tub and Built In TV
Image Credit: giesendesign
31. Luxury Classic Master Bathroom With Printed Tiled Walls and Elegant Vanity
Image Credit: jovehome
32. Luxury Mediterranean Themed Master Bathroom Metallic Accents
Image Credit: sndimg
33. Luxury Hawaiian Themed Master Bathroom Idea
Image Credit: hzcdn
34. Luxury Open Master Bathroom Design With Beige and Marble Floor
Image Credit: cloudfront
35. Luxury Master Bathroom With Wood and Golden Accents
Image Credit: pinimg
36. Luxury Futuristic Master Bathroom Design Idea
Image Credit: kumfree
37. Luxury Master Bathroom With Antique Cupboard Middle Eastern Design On Window
Image Credit: sndimg
38. Luxury Natural Master Bathroom
Image Credit: amfmproperties
39. Classy Luxury Master Bathroom With Flowy Curtains and Crystal Chandelier
Image Credit: kumfree
40. Alluring Luxury Master Bathroom With Copper Bathtub and Huge Glass Window
Image Credit: trendecoration
41. Luxury Master Bathroom With Granite Vanity and Walk In Closet
Image Credit: tourfactory
42. Luxury Master Bathroom With an Inbuilt Wall Fireplace
Image Credit: designrulz
43. Luxury Master Bathroom With Stylish Decorative Pieces
Image Credit: umbur
44. Luxury Master Bathroom Design With Stone Tub and Wooden Wall Adorned With Rustic Lanterns
Image Credit: designrulz
45. Luxury Moroccan Themed White Luxury Master Bathroom
Image Credit: decoist
46. Luxury Master Bathroom With Spanish and Moroccan Architectural Styles
Image Credit: decoist
47. Luxury Master Bathroom Design With Wooden Floor and Ceiling Light Fixtures
Image Credit: modernbathroom
48. Luxury Small Master Bathroom With Walk In Tub and Trendy Chair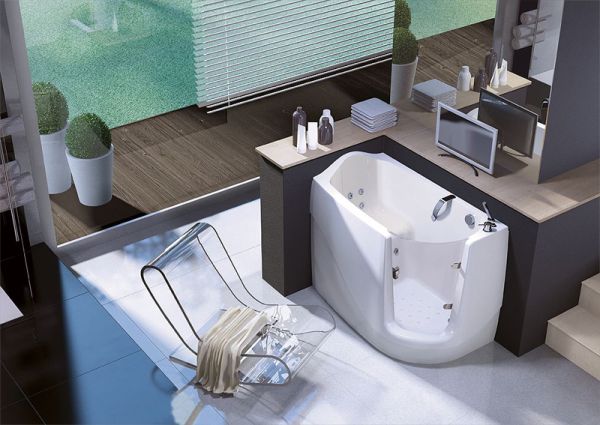 Image Credit: digsdigs
49. Rustic Luxury Master Bathroom With Stone Enclosed Bathtub and Fireplace
Image Credit: designrulz
50. Luxury Master Bathroom With Stylish Sit Down Vanity Area
Image Credit: tourfactory