Your living room is one place you would want some splash of color or décor items that brings the space alive. You may opt for soothing or calming colors for your bedroom, however, when it comes to living room, bright and eye catching colors might definitely be your choice. And what color is better than the gorgeous, ever so bright 'Red'! This is one color you would want to see around your room for it is one that is often linked with romance, love, and fiery too. The color red will definitely work as the magic wand that turns your living room into a lively place. So let us take a look at some of the red living room ideas and see how exactly you can splash in this fiery color into your living room.
You may have a monochrome or a pastel themed living room and may hence be wondering how you would be able to add a color as bright as red in it. Not to worry folks, there are living room ideas you can sneak in the color to your living room! If you have a neutral theme, then having décor items such as a decorative piece on your fireplace mantle or on your coffee table that is red would definitely bring in color. What's more, you could simply place paintings that have red as its primary color on to your blank walls and voila, there you are with a bright red spot in your living room.
Some red living room designs are amazingly beautiful, and ones which include red painted walls or a pillar with red design on it. However, if you do not want to have a completely red room, then you can always opt for smaller things. You could instead, have floor lengths red curtains covering your windows, which when drawn would give you the feeling of having a red wall itself, not to mention bringing in a bright edge to your otherwise neutral room. Among other red living room ideas, one is where you can have a hanging ceiling lamp of the color red, which illuminates the room with a soft red hue when switched on.
For a red living room design, you may also have the door to an adjacent room painted red, which would only make it a focal point in your living room. If, however, you do not want a bright shade of red, you can also opt for variations in the color red to give your room a more soothing effect. Furthermore, a red living room may not necessarily include having floor lamps, or doors, or walls of the color red. You may also have furniture with red upholstery or the floor carpet/rug that you place may also have the color red in it.
Choosing the right decorating idea is difficult, for you need to consider a lot of factors to prevent your living room from turning into a disaster instead of a bright place. So here, we have gathered some spectacular red living room ideas for you to sift through and choose the best according to your requirements.
1. Traditional Living Room with Red Accent Wall
Image Credit: decoholic
2. Red and Brown Schemed Modern Living Room
Image Credit: interlegalace
3. Contemporary Living Room with Red Walls and Furniture
Image Credit: decoholic
4. Light Pink Living Room with Red Curtains
Image Credit: room-ideas
5. Traditional Living Room with Red Walls
Image Credit: amooz
6. Small Apartment Living Room with Hints of Red
Image Credit: interiordesigningideas
7. Magnificent Red Living Room Design
Image Credit: starmanner
8. Red and Grey Living Room Design
Image Credit: homeditorial
9. Traditional Red Living Room Design
Image Credit: dagopen
10. Modern Living Room with Red Walls and Furniture
Image Credit: trendychannel
11. Beautiful Living Room with Red Accent Wall
Image Credit: postroika
12. Vintage Themed Red Living Room
Image Credit: lavado
13. Modern Living Room with Red Accent Wall
Image Credit: dagopen
14. Extravagant Red Living Room Design
Image Credit: cncdekorasyon
15. Modern Living Room with Hints of Red
Image Credit: pinimg
16. Contemporary Red Living Room Design
Image Credit: dagopen
17. Dark Red Living Room Walls
Image Credit: amooz
18. Red Accent Wall in a Traditional Living Room
Image Credit: homeint
19. Lavish Red Living Room Design
Image Credit: homenewconcept
20. Small Living Room with Red Accent Wall
Image Credit: realsimple
21. Contemporary Red Living Room with a Splash or White
Image Credit: idesignarch
22. Exquisite Red Living Room
Image Credit: rejekimili
23. Lavish Living Room with Red Chairs
Image Credit: wearandcheer
24. Luxurious Living Room with Red Sofa Upholstery
Image Credit: rilane
25. Contemporary Red and White Living Room Design
Image Credit: rejekimili
26. Amazing Red and Off-White Living Room Design
Image Credit: home-designing
27. Vintage Red and White Living Room Design
Image Credit: otazen
28. Red Living Room with a Traditional Touch
Image Credit: addodecor
29. Red and Black Living Room Design
Image Credit: justartic
30. Modern Living Room with Red Furniture
Image Credit: starmanner
31. Victorian Themed Living Room with Red Furniture and Walls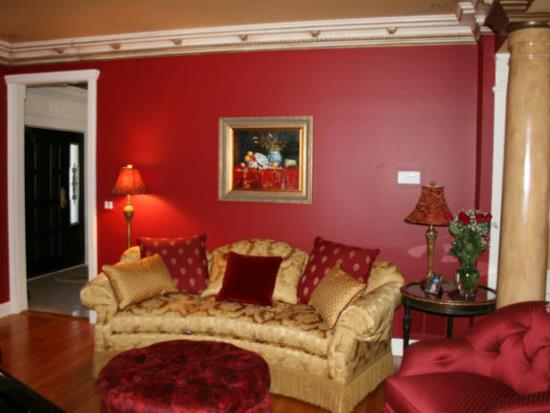 Image Credit: gnuarch
32. Floral Patterned Red Walls and Furniture for Living Room
Image Credit: termitesolutions
33. Bold Modern Red Living Room
Image Credit: housetohome
34. Pastel Living Room Theme with Red Furniture
Image Credit: jimnastikhareketleri
35. Amazing Red Living Room Decor
Image Credit: ideesdecomaison
36. Small Red Living Room Design
Image Credit: dagopen
37. Amazing Red Living Room Design
Image Credit: phoenixdecor
38. Luxurious Red Living Room Design
Image Credit: datacouch
39. Traditional Living room with Red Furniture
Image Credit: kenthusgallery
40. Beautiful Red Living Room Design
Image Credit: irungpetrok
41. Stylish Red Living Room Design
Image Credit: interiorglobaltips
42. Contemporary Red Living Room Decor
Image Credit: seekayem
43. Modern Black and Red Living Room Design
Image Credit: seekayem
44. Modern Red Living Room Design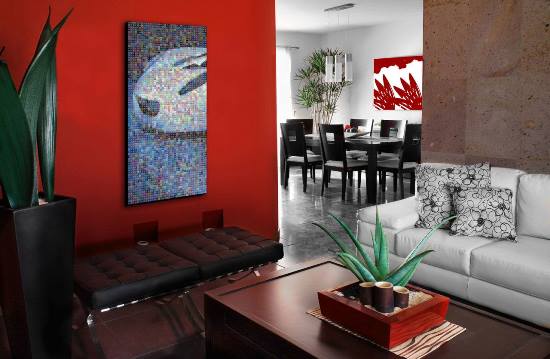 Image Credit: trendychannel
45. Red and Grey Bachelor Pad Living Room Design
Image Credit: decoist
46. Elegant Living Room Design with Red Furniture
Image Credit: jaluksupit
47. Awesome Red Living Room Decor
Image Credit: homezenith
48. Amazing Red and White Living Room Design
Image Credit: dehouss
49. Victorian Red Living Room Design
Image Credit: trendychannel
50. Awesome Red and White Living Room Decor
Image Credit: mosaicsandmurals
51. Extravagant Red Living Room Decor
Image Credit: amenagementdesign