Mornings are the time of day that are most hectic and when you have to get ready for the day, you would want a few peaceful and glorious moments for yourself, which will only ensure a better day. Well, for women, vanity tables can play a great role in that. Putting on your makeup and getting ready in a jiffy or in a place that is quite a crowded corner of your bathroom can very well ruin your would-be-perfect day. However, a few vanity table ideas can sure improve not only your mornings but your entire day as well. You may either install a ready-made vanity table or opt for a few cool and chic DIY ideas for the same.
For starters, you might want to think of things that might make your vanity table a great utility for you in the hectic mornings. You could either choose to set up a DIY makeup vanity table in whichever way you find comfortable for you and in whatever corner you want it to be. You could set up your vanity table in your bathroom or even a selective corner of your bedroom. Whatever place you choose, it should be one that can provide you with sufficient space that you need to get ready for the day.
IKEA offers you best deals as far as DIY vanity tables are concerned. However, you can also make use of any antique and unused stuff you have in your house. Mirrors play an important part of your makeup vanity set. You could have your mirror play a double duty role for you. If you are installing the vanity table in your bathroom then you might as well have a hidden cabinet behind your mirror, which will give you ample space to store your makeup items and other accessories such as hair dryer, straightener, etc.
You could also convert an entire unused room say for example an old, seldom used sitting area or an attic, into your personal walk-in closet. This would be the perfect place for you to install a makeup vanity table of your dreams. Antique items often work best when you want to indulge yourself with vintage themed vanity table ideas. To further add comfort to your vanity table you can have a comfortable seating arrangement. Placing an ottoman or a comfortable cushioned chair will allow you, not only to sit comfortably but also get ready for your day in peace and without any hassle.
As far as the vanity table is concerned, you can either install a brand new or reuse an old study table or so. For the mirror, you again have a choice of having it hang off the wall or have one that you can place on your vanity table itself. Having a mirror over your vanity table will make applying makeup easier. There are numerable ideas you can apply when it comes to setting up your vanity table. Here, we have gathered around 51 makeup vanity set ideas for you to go through.
1. Lavish Black Corner Makeup Vanity Table
Image Credit: onthelambfb
2. DIY Makeup Vanity Table in Bedroom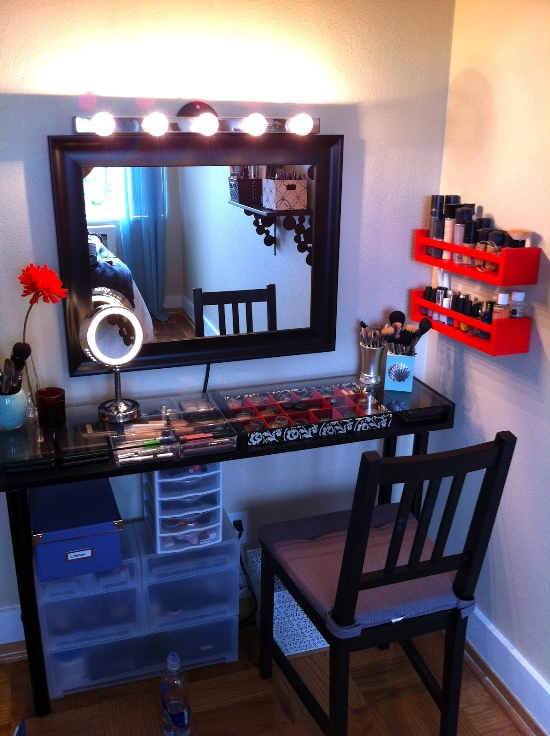 Image Credit: pinimg
3. Black Makeup Vanity Table with Storage Drawer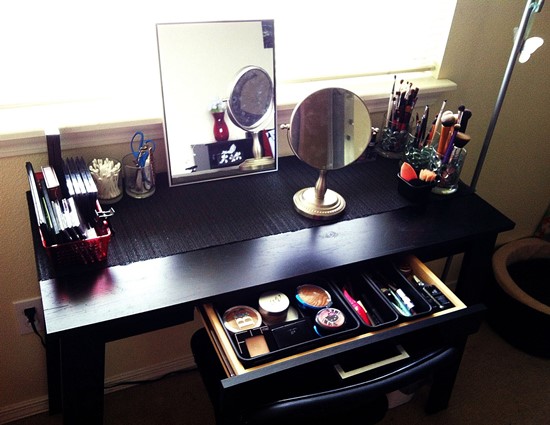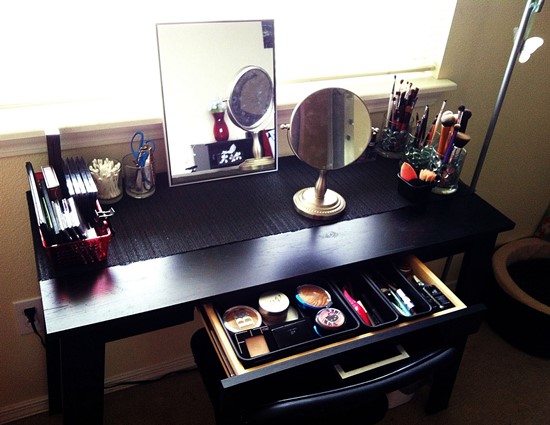 Image Credit: ytimg
4. Compact Feminine Makeup Vanity Table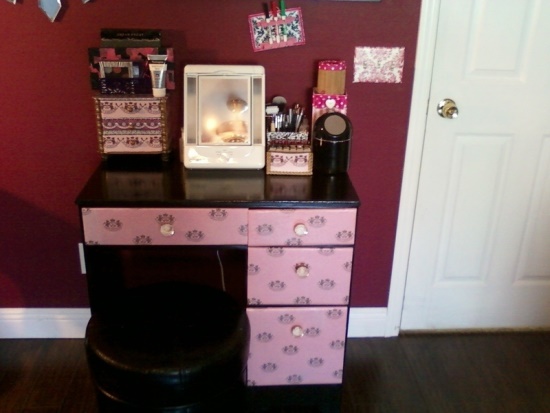 Image Credit: shelterness
5. Makeup Vanity Table with Ample Storage
Image Credit: ytimg
6. Compact White Makeup Vanity Table with Glass Top
Image Credit: benjaminseto
7. Luxurious Walk-in Closet Vanity Table Idea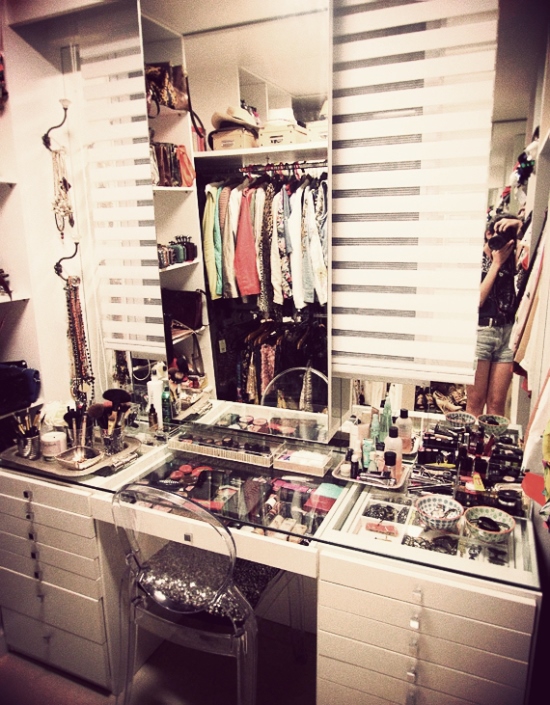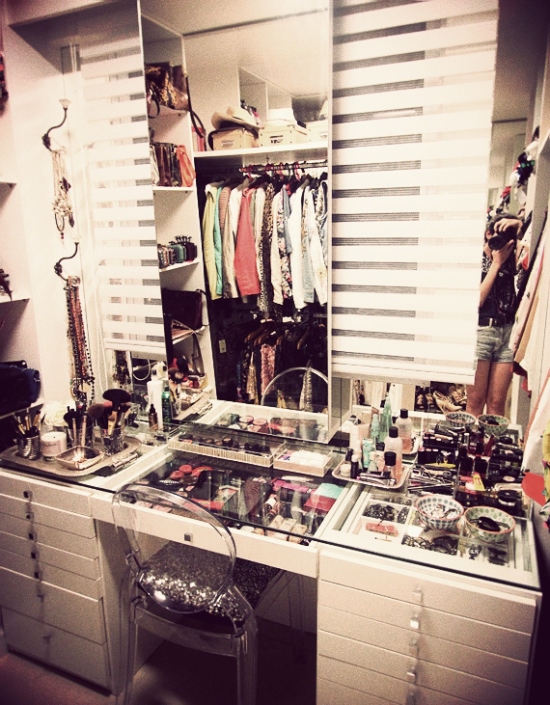 Image Credit: wp
8. DIY IKEA Wall Mounted Makeup Vanity Table
Image Credit: dickwithington
9. Corner White Vanity Table with a Separate Storage
Image Credit: pinimg
10. Luxurious Black Vanity Table with Large Mirror and Storage
Image Credit: colormob5k
11. Small DIY Makeup Vanity Table with Decorated Mirror
Image Credit: homeopolar
12. DIY Sewing Machine as Makeup Vanity Table
Image Credit: blogspot
13. Lavish White Makeup Vanity Table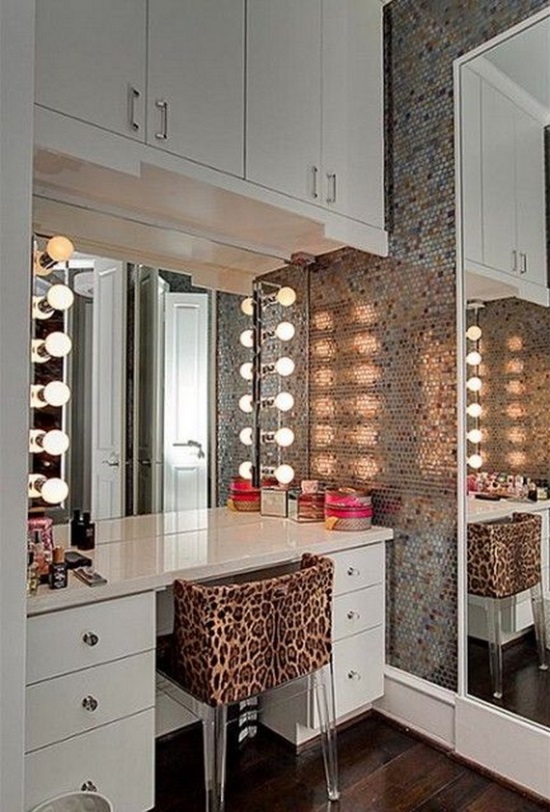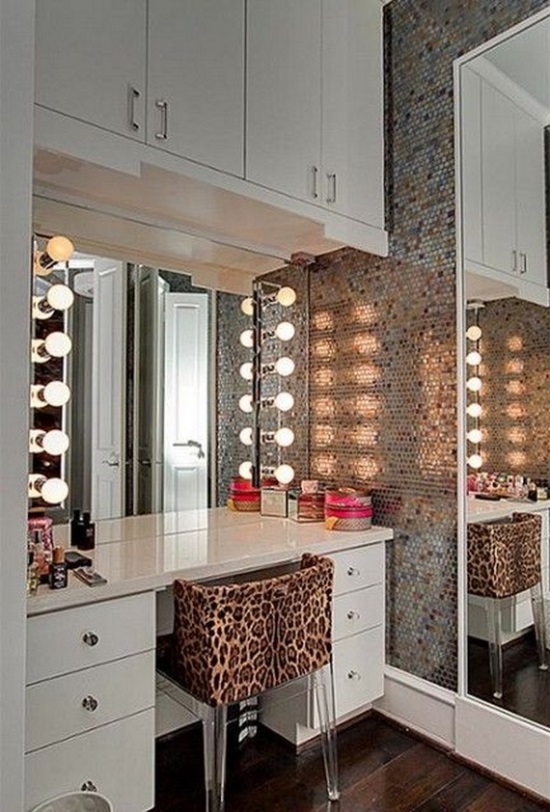 Image Credit: topukluhaber
14. Antique Which Vanity Table with Oval Mirror and Lighting
Image Credit: topsvanities
15. Trendy Makeup Vanity with Pull-out Drawer and Storage Space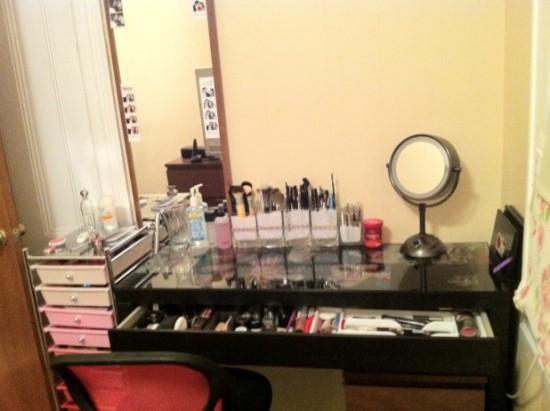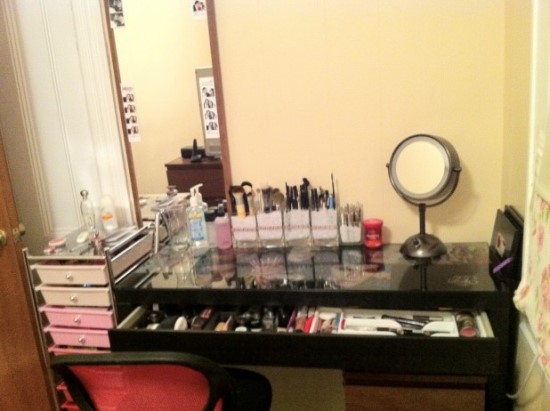 Image Credit: jinez
16. White Bedroom Makeup Vanity Idea
Image Credit: hafblog
17. Stylish Makeup Vanity Table Idea
Image Credit: ihomewatch
18. Spacious Makeup Vanity Table Ideas
Image Credit: wordpress
19. Princess Style Bedroom Makeup Vanity Table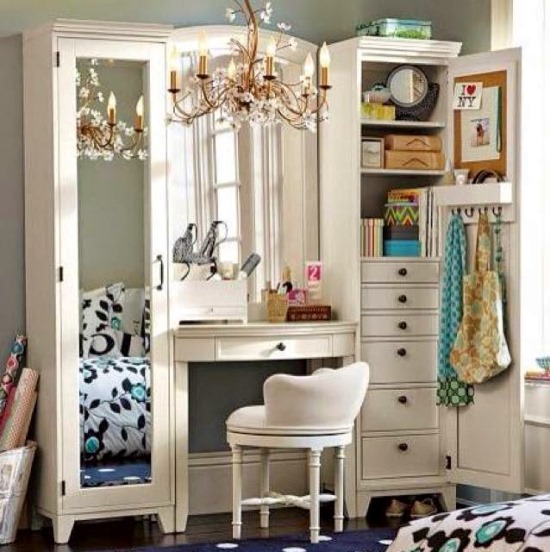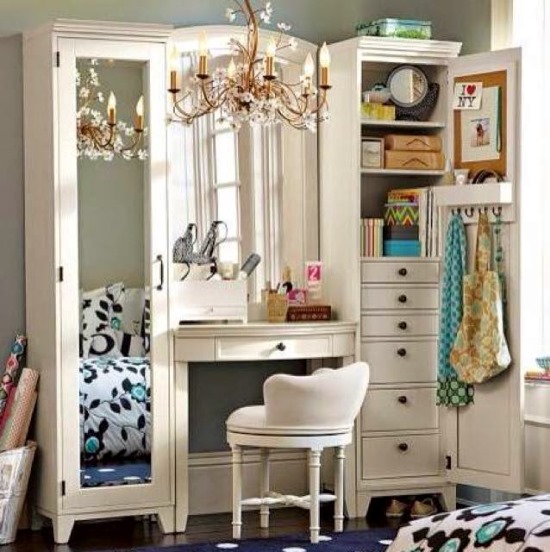 Image Credit: blogspot
20. DIY Bedroom Makeup Vanity Table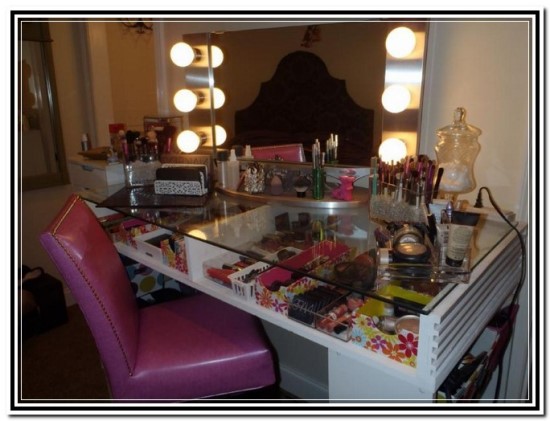 Image Credit: nextwebonline
21. Amazing DIY Glass Makeup Vanity Table
Image Credit: lauriejoneshome
22. Classy White Makeup Vanity Table
Image Credit: topsvanities
23. Cute Corner Vanity Table with Large Mirror
Image Credit: blogspot
24. Simple and Effective Bedroom Makeup Vanity Table
Image Credit: tovtov
25. Creative DIY Makeup Vanity Table
Image Credit: maldicloud
26. Simple Vintage Styled White Makeup Vanity Table
Image Credit: mindyschroder
27. Romantically Styled Makeup Vanity Table
Image Credit: tumblr
28. Royal Bedroom Makeup Vanity Table Idea
Image Credit: topsvanities
29. Chic Makeup Vanity Table Design
Image Credit: judyscustomworkroom
30. Bathroom Makeup Vanity Design
Image Credit: lifepixel
31. Makeup Vanity Table Design with a Royal Touch
Image Credit: pinimg
32. Simple and Cute White Wooden Makeup Vanity Table
Image Credit: posteaporlapaz
33. Impressive Vintage Style Wooden Makeup Vanity Table
Image Credit: mindyschroder
34. Antique Makeup Vanity Table with a Royal Touch
Image Credit: bobreuterstl
35. Elegant Antique Makeup Vanity Set Design
Image Credit: nobulges
36. Contemporary Styled Makeup Vanity Table
Image Credit: nobulges
37. Elegant Bathroom Makeup Vanity Table Design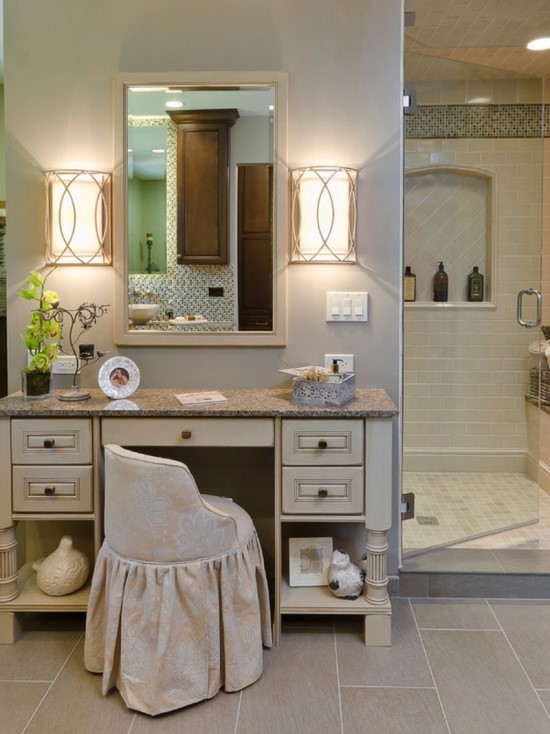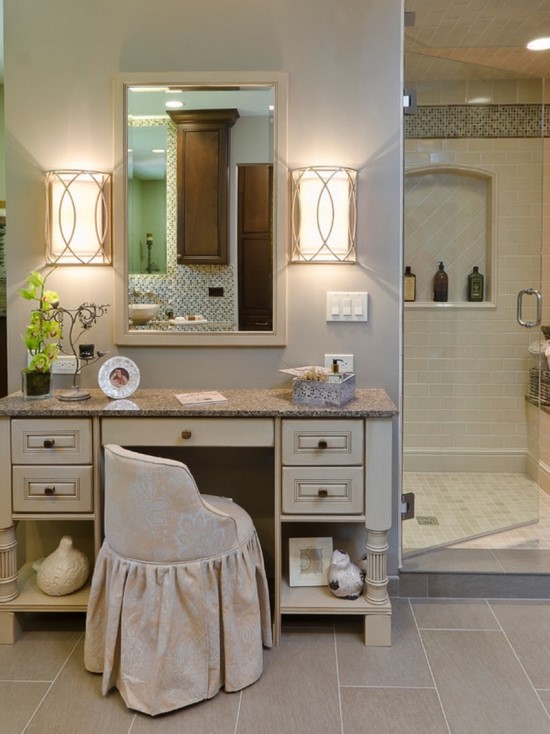 Image Credit: desigfx
38. Simple, Elegant Black Makeup Vanity Set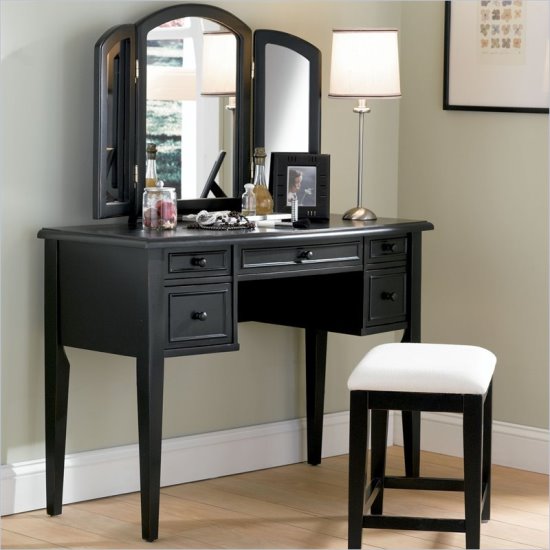 Image Credit: cymaxstores
39. Vintage Styled Makeup Vanity Set
Image Credit: webisdesign
40. Fairy Styled Luxurious Bathroom Makeup Vanity Set
Image Credit: desigfx
41. Victorian Makeup Vanity Set with a Contemporary Touch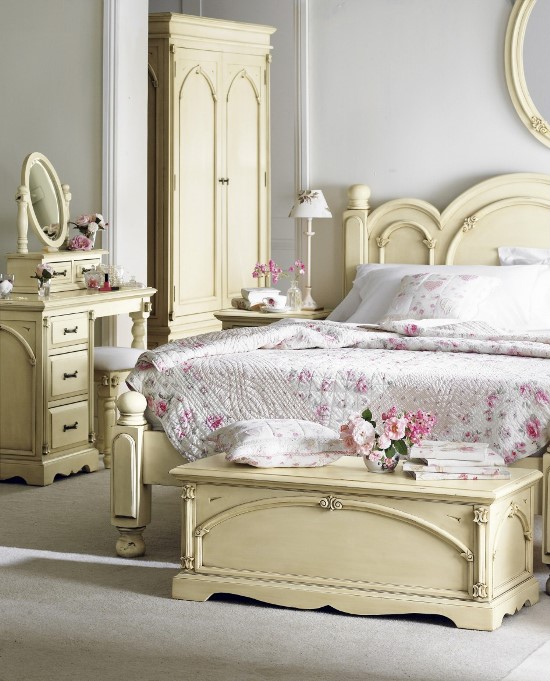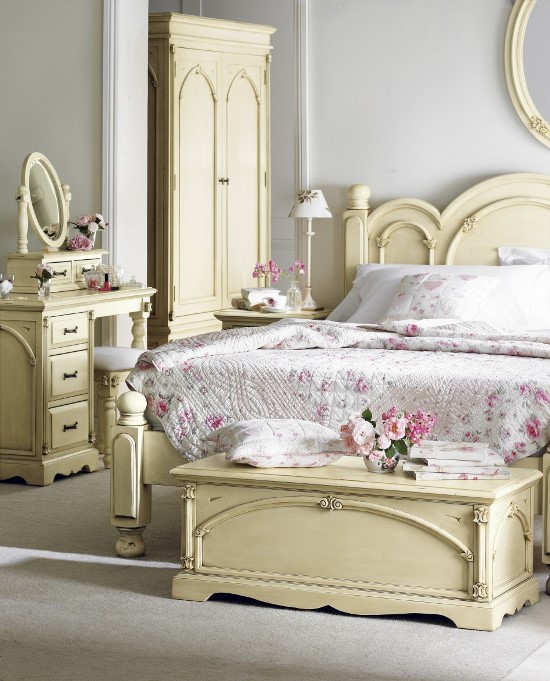 Image Credit: mediberian
42. Traditional Bathroom Makeup Vanity Set Design
Image Credit: memorabledecor
43. Antique Bathroom Makeup Vanity Twin Set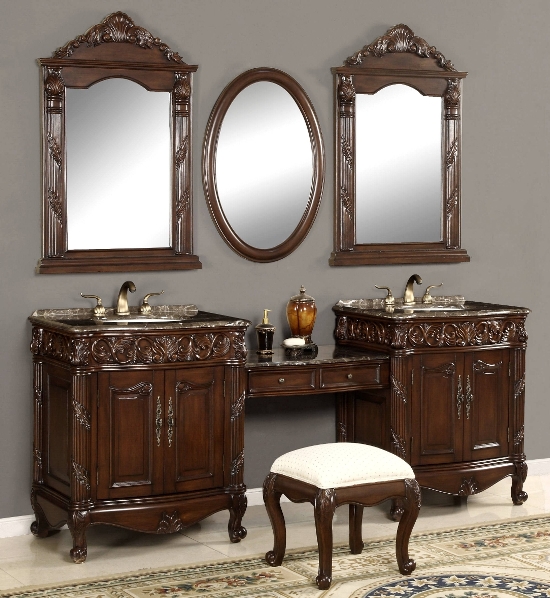 Image Credit: kitchenlav
44. Elegant Black Wooden Bathroom Makeup Vanity Set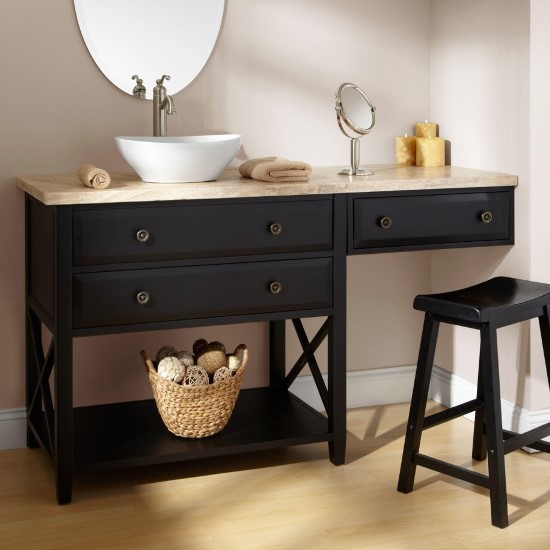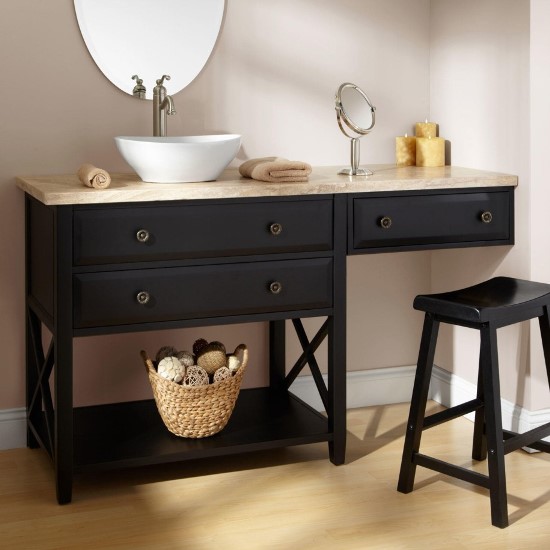 Image Credit: fvbreiners
45. Small Bathroom Makeup Vanity Table Design
Image Credit: minimalisti
46. Vintage Bedroom Makeup Vanity Set Design
Image Credit: tovtov
47. Vintage White Makeup Vanity Set
Image Credit: techlume
48. Bedroom Vintage Vanity Set
Image Credit: thegamez
49. White Antique Vanity Set with a Royal Touch
Image Credit: tovtov
50. Modern Bathroom Makeup Vanity Set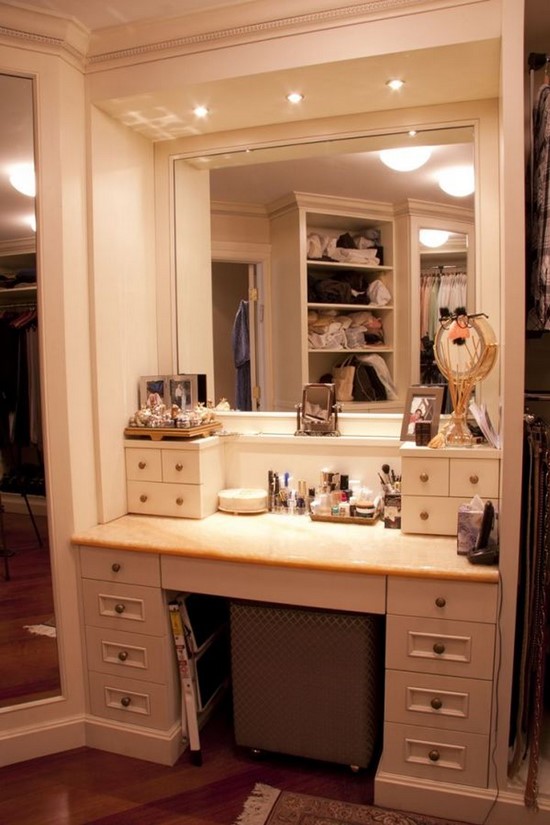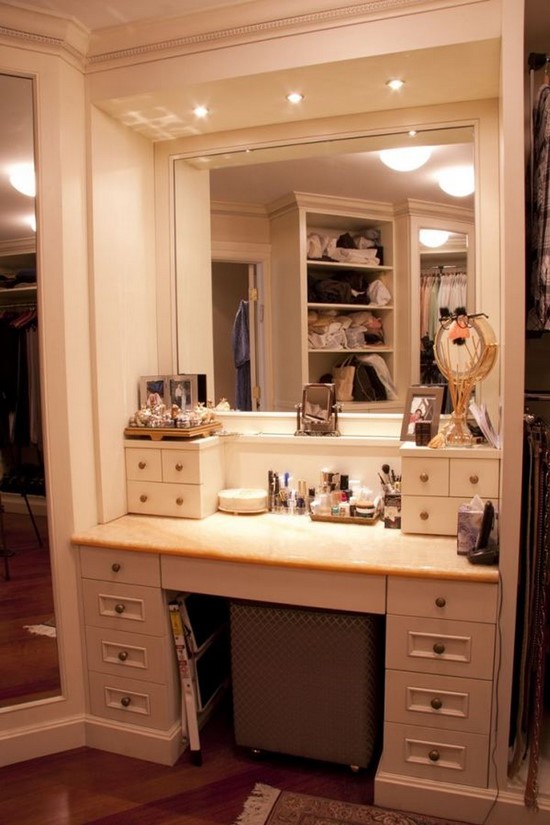 Image Credit: d8ku
51. Modern White Makeup Vanity Set
Image Credit: heimdecor