Living room décor always matters the most, especially if you are a perfectionist where the look and feel of your home is concerned. From corners to large blank walls, a living room often becomes an artist's canvas. You have ample décor options and ideas that you can implement in your living room. Every nook and corner can be decorated with class and elegance. Windows are a part of living rooms that often play an important role, since they are most of the times, the only source of daylight. Hence, when decorating windows, you choose your curtains with utmost care. Sheer curtain ideas have become quite popular with living room décor enthusiasts these days.
Curtains play an important role in the entire outlook of your living room. Window Curtains by Carpeter play an important role in the entire outlook of your living room. Windows, as mentioned above, are the daylight filters for your living room. Decorating your windows with designer and fancy curtains also helps adjust the light that streams into your living room. Sheer curtains are often seen used by people in the living rooms. What's more, the sheer fabric of the curtains allow light to stream in but screen your indoors from the outside. Hence, it acts as a double agent as far as light and screening the indoors is concerned.
Many a times, you may notice that the sheer window curtains are paired with thick curtains. This adds a unique edge to the window décor. To make it look attractive, you can always pair the thick curtains with a light, pastel sheer of the same pallet. The combination works up a unique point of attraction in the living room. Furthermore, you could use the sheer curtains during the day while the thick curtains during the nights to block the insides from outside view. You could also use a neutral, such as white, with any colored thick curtain when thinking of pairing up the two.
If, however, you are not really into adding two curtains then you can simply implement the various sheer curtain designs that are available. Striped curtains in sheer fabric look quite classy and elegant on small or medium sized windows. If not striped, you can also opt for safari print or floral print on the curtains for the living room windows. If you have French windows in your living room, floor length sheer curtains would only add class and elegance to the look of your living room. You can either choose the curtains that would sync in with the color scheme of your living room or ones that add a contrasting touch to the room.
There are many sheer curtain designs that work perfectly if you have a double color scheme in your living room. If you have two different colors in the same room, you could choose either color, or a completely different that would add contrast or create a unique color scheme in the room. You can also have your window curtains made out of both sheer and thick fabric, which allow daylight to stream in and at the same time completely blocks out your indoors. Whatever you choose, we're sure our 50 sheer curtain ideas for living room will only aid you further.
1. Patterned White Sheer Curtains with Grey Thick Curtains
Image Credit: myinterior
2. Vintage Styled Cream Sheer Curtains
Image Credit: fostoriacrystal
3. Beige Colored Sheer Curtains
Image Credit: ogotobuy
4. Beautiful Full Length White Sheer Curtains
Image Credit: egypttravelmania
5. Red-White Full Length Sheers for Living Room
Image Credit: dream-design
6. White Sheers with Black Design for Living Room
Image Credit: aliimg
7. Off-White Living Room Sheer Curtains
Image Credit: improvings
8. Contemporary Living Room with Thick and Sheer Grey Curtains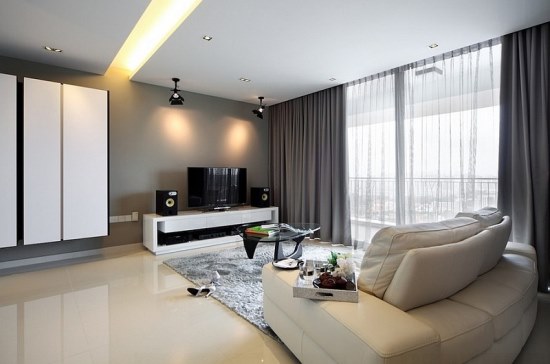 Image Credit: decoist
9. Stylishly Set Cream Sheer Curtains in Living Room
Image Credit: magazinuladrian
10. Sheer Whites Paired with Thick Beige Curtains
Image Credit: ahlancurtains
11. White Sheer Drapes for Contemporary Living Room
Image Credit: decoist
12. Sheer White Curtain Dividers for Living Room
Image Credit: pinimg
13. Grey Geometric Patterned Sheer Curtains
Image Credit: busydoor
14. Lavish Living Room with Sheer and Thick Curtains
Image Credit: thedupe
15. Cream Sheer Blinds Paired with Black-White Patterned Curtains
Image Credit: thedupe
16. Brownish Grey Sheer Drapes for Living Room
Image Credit: erlogix
17. Beautiful Orange Sheer Drapes
Image Credit: erlogix
18. White Floor Length Sheer Curtains
Image Credit: iraidaconstruction
19. Lavish Living Room with Beautiful Black Sheer Drapes
Image Credit: decoist
20. Hunter Green Sheer Curtains for Living Room
Image Credit: decoware
21. Cream Sheer Curtains for Living Room
Image Credit: advancedblind
22. Off-White Sheer Curtains with Floral Embroidery
Image Credit: alicdn
23. Contrasting Green Sheer Curtains for Living Room
Image Credit: homedesignbee
24. Colorful Sheer Curtains for Living Room
Image Credit: alicdn
25. Sheer Whites Against Red Thick Curtains
Image Credit: interior-design-decor
26. Grey and White Sheer Curtains for Living Room
Image Credit: metagraff
27. Ethnic Styled Red and Gold Sheer Curtains
Image Credit: distrohome
28. Luxurious Sheer Curtain Designs
Image Credit: designhow
29. Vintage Styled Living Room with Peach and White Sheer Curtains
Image Credit: designhow
30. Soft Purple Sheer Curtains for Living Room
Image Credit: seekayem
31. Pastel Themed Sheer Curtain Design for Living Room
Image Credit: ayuhomes
32. Luxurious Living Room with Light Brown Sheer Curtains
Image Credit: findoo
33. Multi-Color Sheer Curtains for Living Room
Image Credit: homedecomag
34. Vintage Living Room with Purple Sheer Curtain Design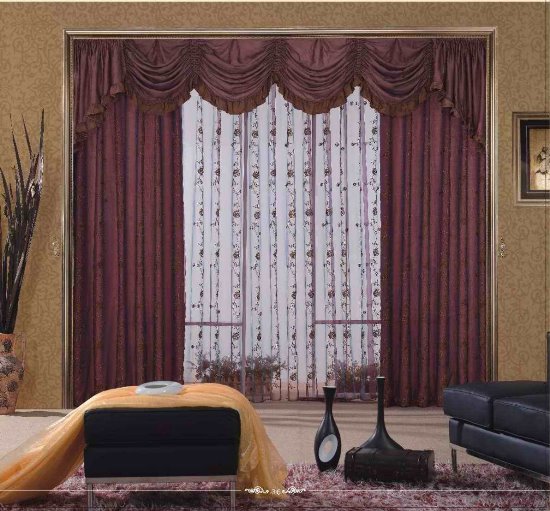 Image Credit: nohomedesign
35. Vintage Styled Pink Sheer Curtains for Living Room
Image Credit: designmenow
36. Beautiful Living Room Decor with Off-White Sheer Curtains
Image Credit: weddingstreet
37. Sheer Green Curtains for Living Room Bay Window
Image Credit: roombowl
38. Classic Living Room with Gold and Sheer White Curtains
Image Credit: aostafurniture
39. Modern Gold and Sheer Blue Drapes for Living Room
Image Credit: agrotianmoment
40. White Living Room Decor with Sheer White Blinds
Image Credit: blogspot
41. Sheer White Curtains with Geometric Patterns
Image Credit: curtainhomesale
42. Sheer Grey and Gold Curtains for Living Room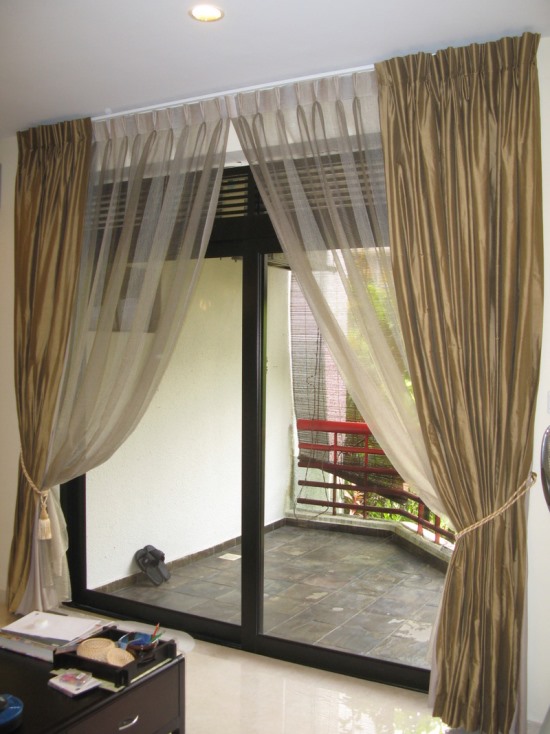 Image Credit: takeoutarcade
43. Sheer White Curtains for Modern Living Room
Image Credit: sherwoodblog
44. Victorian Style Curtains with Sheer White Drapes
Image Credit: zerodecor
45. Royal Curtain Decor with Sheer Yellow and Gold Curtains
Image Credit: nohomedesign
46. Plush Beige Curtains with Sheer White Drapes
Image Credit: inesblank
47. Printed Curtains Paired With Sheer Whites
Image Credit: inesblank
48. Contemporary Living Room with Sheer White Curtains
Image Credit: inesblank
49. Sheer White Curtains with Black Lace Border for Living Room
Image Credit: stiventures
50. Pink Sheer Dividers for Living Room
Image Credit: greenstylegallery