50 Modern Round Dining Table Design Ideas
Dining area is probably the most important and special place in your home for you to spend some quality time with your family there. It is generally dinner times when the entire family is sitting together, joking around, and sharing the affairs of the day. You hence would want to make this area as well as the seating arrangement quite unique and one that exudes comfort and peace. Dining table is a key part of your dining area and so makes it important to choose the table with utmost care. You can pour in all your creativity in choosing the best suitable dining table designs for your dining space.
Dining tables, today, are available in various different shapes and sizes making it easier for you to choose the perfect one for your home. One of the most popular choices with respect to tables are round dining tables, which look quite chic and elegant when placed strategically in your home. Round tables are available in various forms and each has their unique characteristics which accentuates the exuberance of your dining area. You can either give a modern twist to mid-century dining tables or can choose to put a simple glass and wood or glass and steel dining table to bring that contemporary look into your dining area.
The different dining tables…
Even for a round dining table, there are various styles and designs available. Some of the types are mid-century dining tables, pedestal dining tables, wood dining tables, glass dining tables, and so on. This limited space here will allow us to look into only a few types of dining tables, which are as below:
The mid-century…
Bringing home history is always exciting and exuberating. The 50's and 60's styles of dining table look quite elegant and stylish in your dining corner. The mid-century round tables bring a cozy environment to the dining area, one where you enjoy meals and togetherness with your friends and loved ones.
The pedestals…
The round pedestal dining tables again bring beauty, style, and elegance to your dining area. These tables are a perfect choice for country cottage homes. The antique pedestal style with a modern twist to it gives you a perfect opportunity to sit around and enjoy those sumptuous meals with friends and family. Furthermore, these are generally long-lasting and robust by nature.
The wooden ones…
Wood is a material that never fails to give the desired look to your piece of furniture. Wood is such a material that can either bring antiquity or a contemporary and modern touch to your furniture. Dining tables are no exception, especially when we are talking about different wooden dining table designs. You may select a wooden dining table with a rustic look, or one that gives a perfect modern and contemporary twist to your dining area. However, even if you do choose a rustic table, it surely can fit into your otherwise modern dining room.
There are other round dining table designs such as the glass tables or steel tables which are used in the modern kitchen designs. Here are some 50 modern round dining table design ideas for you to use and apply in your home.
1. Simple Modern Round Dining Table
Image Credit: mtdsnet
2. Axel Round Dining Table Design
Image Credit: vankalai
3. Venetian Style Modern Round Dining Table
Image Credit: mtdsnet
4. Contemporary Walnut Wood and Steel Dining Table
Image Credit: bigcommerce
5. Mid-Century Round Dining Table
Image Credit: houzz
6. Contemporary Round Dining Table Design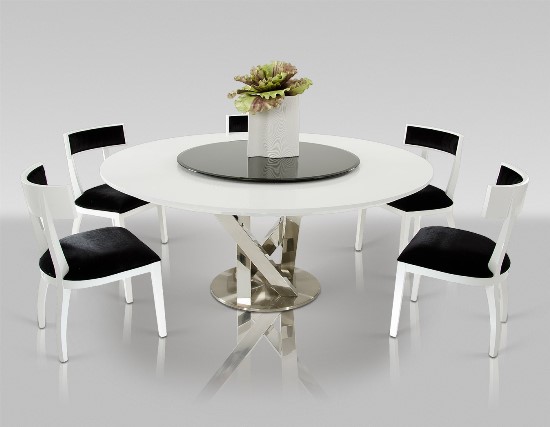 Image Credit: lafurniturestore
7. Modern Steel and Wood Round Dining Table
Image Credit: aliimg
8. Modern Dining Table Design with Textured Top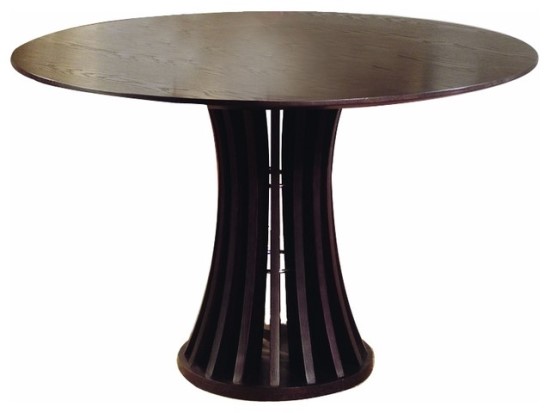 Image Credit: houzz
9. Modern Dining Table Design with Leaf
Image Credit: acordco
10. Modern Glass and Wood Dining Table
Image Credit: fannix
11. Modern Black Round Dining Table
Image Credit: homerar
12. Large Round Modern Dining Table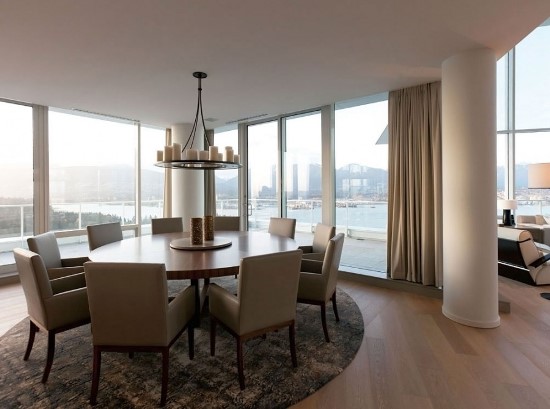 Image Credit: amerwld
13. Modern Wooden Round Dining Table
Image Credit: furnituredepot
14. Contemporary Wooden Dining Table with Cutout Legs
Image Credit: houzz
15. Contemporary Black Wooden Dining Table
Image Credit: miraloaca
16. Chic Wood and Glass Modern Dining Table
Image Credit: freshome
17. Contemporary White Round Dining Table
Image Credit: gomodern
18. Modern Large Round Dining Table
Image Credit: ninegatesrecords
19. Stylish White Round Dining Table
Image Credit: homedit
20. Unique Glass Dining Table Design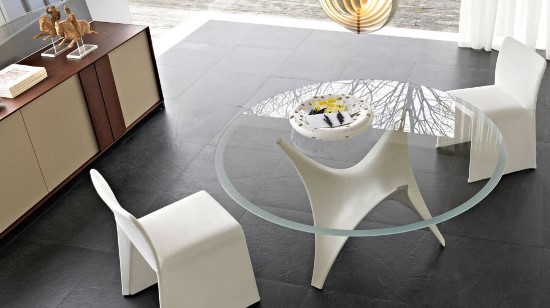 Image Credit: designmag
21. Grace Expandable Round Dining Table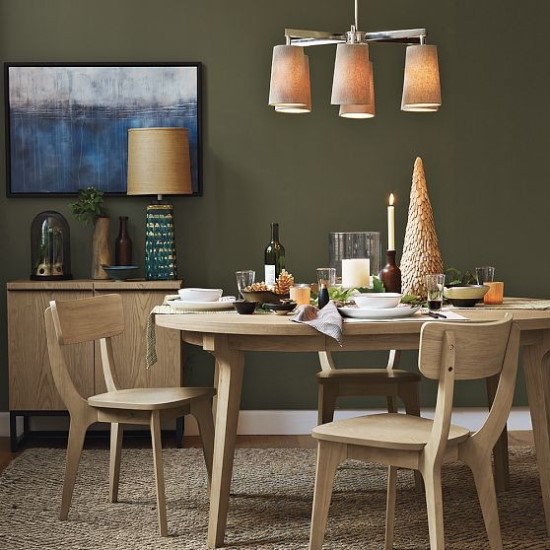 Image Credit: wordpress
22. Classy Black Contemporary Dining Table
Image Credit: trendir
23. Delectable Expandable Dining Table Design
Image Credit: brickeatery
24. Stylish Black Dining Table
Image Credit: everythingsimple
25. Small Black Round Dining Table
Image Credit: southernfrontmedia
26. Dark Wood Robust Dining Table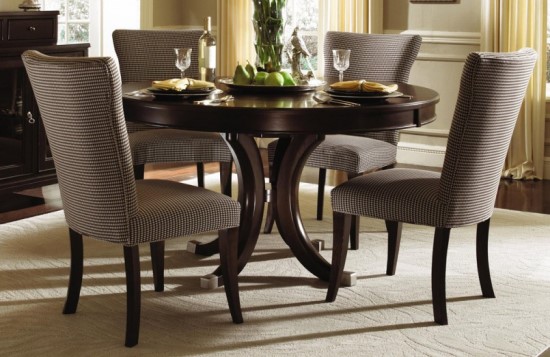 Image Credit: miraloaca
27. Modern and Elegant Dining Table Design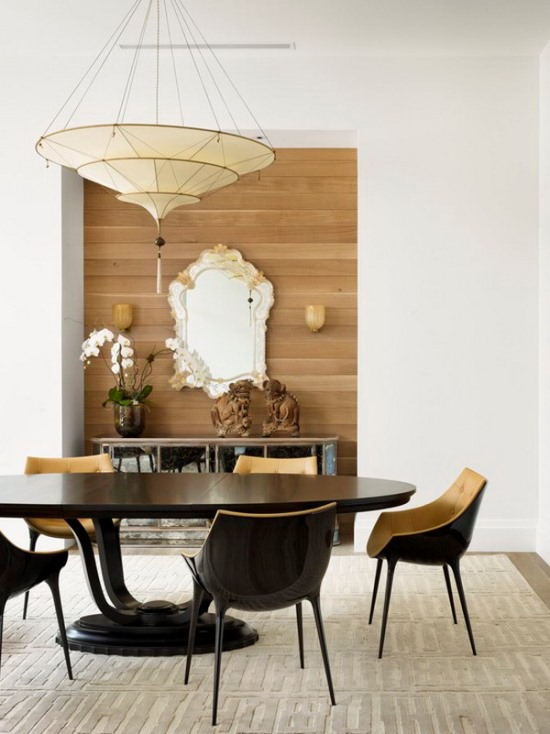 Image Credit: addodecor
28. Stylish Glass and Steel Round Dining Table
Image Credit: homearena
29. Black Wooden Round Dining Table
Image Credit: acordco
30. Simple Small Glass and Wood Dining Table
Image Credit: monstermarketplace
31. Rich Walnut Wood Round Pedestal Dining Table
Image Credit: decobizz
32. Expandable Round Dining Table Design
Image Credit: masukolandscaping
33. Marble Top Round Dining Table
Image Credit: aliimg
34. Mahogany Round Pedestal Dining Table
Image Credit: amazonaws
35. Classic Mahogany Dining Table
Image Credit: antiquepurveyor
36. Textured Mahogany Round Dining Table
Image Credit: birlant
37. Magnificent Mahogany Round Pedestal Dining Table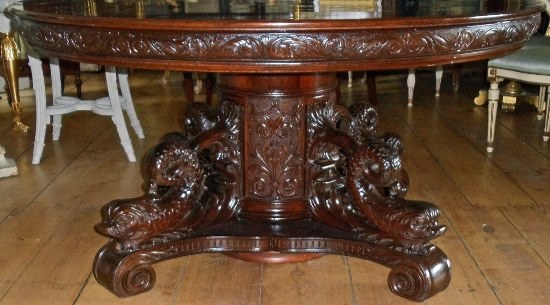 Image Credit: westerhoffantiques
38. Farmhouse Style Small Round Dining Table
Image Credit: designspad
39. Fabulous Walnut Wood Pedestal Dining Table
Image Credit: oaktreelife
40. Beautiful Walnut Wood Pedestal Dining Table with Floral Patterns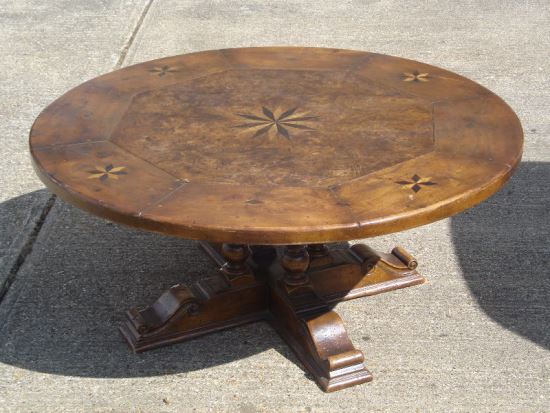 Image Credit: furnitary
41. Walnut Wood Vintage Round Dining Table with Roller Wheels
Image Credit: elisabethjamesantiques
42. Dark Walnut Wood Contemporary Pedestal Dining Table
Image Credit: reemkaimports
43. Pine Wood Round Dining Table
Image Credit: wentworthfurniture
44. Expandable Round Pedestal Dining Table
Image Credit: roachridder
45. Elegant Round Farmhouse Dining Table
Image Credit: tovtov
46. Elegant French Oak Round Dining Table
Image Credit: amerisonic
47. Round Dining Table with White Pedestal
Image Credit: skodn
48. Unique Blue Gum Eucalyptus Wooden Discs and Glass Dining Table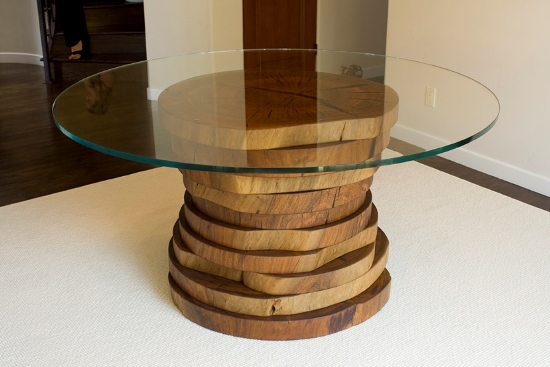 Image Credit: blogspot
49. Modern Glass Round Dining Table
Image Credit: mealmotivation
50. Modern Expandable Round Dining Table
Image Credit: skodn